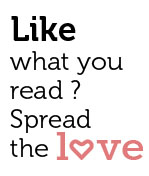 Share
What to expect this season
On the face of it, the pieces of the Goa tourism mosaic seem to be suddenly falling in place. The Union Tourism Minister now hails from the state, the foundation for better infrastructure has been laid, political conflict in the state's tourism competitors like Thailand and Egypt is working to our advantage and a well received Bollywood movie has, for once, portrayed the state of Goa in a positive light, highlighting its idyllic countryside and popularizing the Goan lifestyle.
The question remains, can Goans turn this around into a fairytale success story this year?
Tourism stakeholders remain optimistic, even as the promises for the most part remain on paper.
"It's hard to say. But the signs are encouraging. There is a positive vibe that is going through the entire tourism industry. Whether this translates into actual numbers remains to be seen," said restaurateur Kevin Bragança.
The total number of tourists arriving in Goa rose 11 percent last year, from 2,788,029 in 2012 to 3,121,473 in 2013, according to government figures. And yet the state has struggled with attracting the sort of high-spending tourists who can positively impact the economy. The reasons are well known – ubiquitous garbage, inadequate infrastructure, soaring hotel-room prices, obnoxious beach oglers, etc.
The sense that these and other concerns are at last being addressed largely comes from the fact that Goa's very own Shripad Naik, the North Goa MP, has now been appointed our nation's tourism minister. In recent weeks his ministry has identified as many as 50 "tourist circuits" for development, including putting Goa on the international map for cruises.
Naik has also promised to approach the Supreme Court to relax sound regulations beyond 10pm – a restriction that local tourism operators consider to be a killer.
"Definitely we have discussed the issue and we have decided to go to the Supreme Court. Ten o'clock is nothing. It should up to be minimum 12 o'clock," Naik said at a recent meeting organized by the Tourism branch of the Confederation of Indian Industry.
The Travel and Tourism Association of Goa has also chimed in on this issue, saying current restrictions "do not permit a tourist to enjoy their holidays" and asking for a new Tourism Zone allowing the State Government to determine such norms.
When it comes to international travellers coming to Goa, there's been a decided shift from West to East – in this case, from Western Europe (where fewer and fewer travellers are choosing Goa) to Eastern Europe (where Goa has become one of the hottest vacation destinations on earth).
As it is when things in the world change, what would have been unimaginable not too long ago is suddenly the ground reality. Five years ago, would anyone in their right mind have thought that events in the Urkraine would directly affect the livelihoods of the people of Goa?
Naik, of late, has taken to assuring his constituents that everything will be OK in this regard. The Ukraine-Russia conflict will not hurt Goa tourism, he assures.
Yet the minister's optimistic opinion does not concur with sceptical tour operators who wonder whether charters from Ukraine decline.
Around 163,000 Russian tourists visited Goa in 2013, setting a new record, and marking the first time that the state had more Russian visitors than Britons, who are beginning to follow the path of Germans and Scandinavians in choosing to give Goa a miss.
Close to 30,000 Ukrainian tourists also visited our state last year, according to official figures. Both Russian and Ukrainian citizens will be eligible to apply for e-visas online under a new Indian government scheme that is set to be rolled out in the next few months.
Despite the good vibes and promises by the local and central governments, things on the ground haven't changed much.
Road widening projects along the Candolim-Calangute beach belt are moving at a snail's pace, caught in local political bickering and red tape. The broader Arpora-Calangute Bridge is yet to be completed and the much talked about beach bathing rooms and toilets are yet to materialize. Work on a new cruise terminal at the Mormugao Port has only just begun and could take another two years to complete (state government figures show that tourists arriving by cruise vessel dropped more than 50 percent in the past three years, and those who do arrive in this fashion are forced to walk through heaps of ore and coal to exit the port).
What has materialized, however, is a beach cleaning system along with an accompanying campaign for a cleaner Goa. As for the garbage problem, activists are making some progress in educating the public to separate "dry" and "wet" waste, especially in the capital city of Panjim. And the government has commissioned some new waste treatment plants using German technology, providing hope that the ubiquitous garbage – a major tourism killer if there ever was one – is slowly being addressed. And the prices of hotel rooms that not too long ago rivalled those of Tokyo during the peak season have begun to come down.
As for the "beach oglers" and other low-end tourists who've inundated certain areas of Goa, especially the Calangute-Baga strip, this has to be seen in the context of India's development. People who a generation ago could never dream of taking a holiday in another state can suddenly do so, albeit on a shoe-string budget. Yes, this means we're getting lots of folks who simply don't understand that underwear is not appropriate beach attire, and that staring at ladies in bathing suits (and sometimes much worse) is a no-no.
The other side of the coin, however, is that as India develops and (hopefully) resumes robust growth rates, Goa is poised to reap a huge premium – as one of India's most beautiful states that also happens to have one of the most relaxed mindsets in all of South Asia. And so, when an influential politician in the state talks of banning bikinis on the beach, it shouldn't surprise anyone that Goans from all walks of life seemed to have the same reaction: "Shut up. That's not us!"
The Goa Tourism Development Corporation is, meanwhile, leaving no stone unturned to ensure that it brings in the tourists, not just to our beaches, but also our waterfalls, churches, temples and forests.  The tourism horizon may be fraught with pitfalls – both current and potential – but the truth is we're experiencing a rare moment of optimism. Here's to hoping it's well-placed.