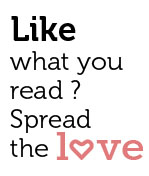 Share
A Message From The Publishers
Welcome to the Third Anniversary Edition of Goa Streets!
Yes, it's been three years since we came crashing into the local media scene, or shall we say "dancing" into it, with our Flash Mob on the Dona Paula jetty, bringing together over 100 dancers from north and south Goa and creating a YouTube sensation. Three years since we rode around Panjim and Candolim in our Goa Streets Party Buses, inviting passengers to "hop on" and "hop off" while traditional Goan brass bands played in the background. Three years since we made our promise to offer a new kind of journalism in Goa, combining comprehensive listings on everything there is to do, see and eat in the state with intelligently written, thoroughly researched stories on topics of great interest to our readers.
Has the road been completely smooth? Of course not. Have we made mistakes along the way? Sure we have. But one thing is certain. We are committed to the progress and well-being of the people of Goa, to the pursuit of truth and to the use of journalistic tools to shed light on the important issues of our time.
Take the edition you are reading now, for example. On these pages you will read a counter-intuitive, somewhat contrarian take on the "smart city" issue by two of Goa's most notable thinkers.  You will read thoughtful stories on the death of Father Bismarque Dias and on the controversy over a proposed "electronic city" that accomplish what few other exposes on these issues have achieved: true perspective. (Don't take our word for it. Read the stories!). In this issue, we're running a piece on a new and truly exciting way to think about education, and one of our writers has taken the time to showcase the extraordinary contributions of 10 of Goa's disabled sons and daughters. All that, of course, is in addition to our stories on music, food, art, lifestyle and many other topics.
Over these past three years, we have hosted or co-hosted a number of musical, cultural, academic and charitable events, often in partnership with other organisations. Going forward, we plan to continue these partnerships of different sorts, often with an eye toward boosting social causes.
It hasn't been easy for all our readers to fully comprehend what we're about. Is Goa Streets the "party & nightlife" paper? Or the investigative journalism paper? The entertainment guide? Or the purveyor of hard news & analysis? The truth is we are and always have been all of the above. The reason we call ourselves "The News & Entertainment Weekly" is because we deliver both, and we strive to do so in innovative, compelling ways.
We believe that life is a journey, and so is the life of a weekly newspaper. And like all journeys, they don't remain constant. We have undergone a number of changes, and more are on the horizon. To begin, we're taking our journalism more seriously than ever now, both in print and online – and we've redirected more resources to providing you with the most insightful, deeply researched and succinctly crafted stories available anywhere in the state. When we say we aim to provide perspective, we mean it.
Many of our stories in recent months, including those on intolerance, corruption, Tiracol, MOPA, bull fighting, garbage, dolphins, tourism, the Louis Berger scandal, mining and other issues have made a real difference, often spurring people and authorities into action. That's something we're very proud of.
Another change is our increased focus on helping to make Goa, India and the world a better place. Our Keep Goa Beautiful campaign, inviting writers, activists and ordinary citizens to write about their efforts to forge a cleaner and greener Goa and dent the state's garbage menace, has gotten off to a very good start. And so has our Give Back initiative, where we open the pages of Goa Streets to all those fighting to improve people's lives, protect the environment and build a more peaceful world.
We'd like to take the opportunity of this Anniversary Edition, coming during Goa's lively Diwali celebrations, to wish everyone a very happy, healthy and prosperous Diwali and to thank all our readers, advertisers, collaborators and well-wishers for their heartfelt support. This journey would be nothing without you. We're thrilled, after three eventful years, to say we're still here and going strong. Thank you for helping us make it happen!
Goa Streets – Way Ahead!