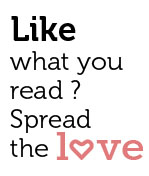 Share
She sings, she dances, she performs and she's just 17.
You Go, Girl!
When I prodded 17-year-old Fleur Dias to sing a tune, she obliged by belting out Adele's 'Rolling in the deep.' Her voice has the raspiness of Shania Twain and the melodious ring of Christina Grimmie. Amazing!
Having won 3rd place in the All Goa State competition in 2011 and 2nd place at the Taluka Level organized by Department of Art and Culture in 2011, Fleur is a very talented singer.
In 2012, she was invited by the Portuguese Consul Dr. Antonio Sabido Costa to sing at a party hosted at his Panjim residence for the acclaimed Portuguese group 'Deolinda.'
Having won 2nd place for 'Goencho Avaz' (All Goa Konkani Singing contest) organized by Herald last year and several other prizes in Vem Cantar (Portuguese singing competition), Fleur was also crowned the Voice of Curtorim, organized by the Curtorim Cultural Committee when she was just 10 years old.
Fleur has plans to release albums in the future, having already written about 15 songs. As I question her about the song titles, a reluctant Fleur divulges a few names, 'Queen of Hearts,' 'Broken' and 'A Thousand Times.'
She has her own YouTube channel where she makes her songs available to a larger audience. She says, "I upload covers of songs and my live performances. I have over 24,000 channel views till date. It feels great to have people from all over the world to comment on my videos, send messages and requests for me to cover their favorites."
Fleur also sings and plays the violin for the popular band Take 5ive, performing for Basement Jaxx 7, Noman Tuka Goa, Deltin Royale, Woodstock, among others. "Being with Take 5ive has been an awesome experience. I am the baby of the group," smiles Fleur.
She also plays for Take 5ive choir. From 2006 to 2013, she was also part of her dad's choir at the Carmelite Monastery in Margao every 4th Sunday. Fleur still sings at the monastery on Easter and Good Friday, and sings at the midnight Christmas service at Loyola's in Margao.
Fleur is also an accomplished Bharatanatyam dancer, with nine years of training. She has performed with her dance troupe from Kalangan – Centre for Performing Arts in Margao – for the closing ceremony of the Lusofonia Games held last year.
Fleur has also completed her 'Arangetram' in Bharatanatyam – three to four hour recital where the dancer performs different dance pieces. In 2010, she performed the dance 'Sapta Stuta' with six others at Ravindra Bhavan in Margao.
People used to ask her why she pursued Bharatanatyam as opposed to ballet, and she responded, "Bharatanatyam is beautiful in its own form. The more you learn, the more you discover its beauty."
Fleur was born with music within.
At the age of one and a half, she was seen humming standing at the grills of a window. She started singing at the age of three. Music runs in her family with her dad Irineu a musician and her maternal grandmother a pianist.
At the age of six, she started learning the violin and piano. She has already completed her Grade 5 in violin from Associated Board of Royal School of Music (London) and Grade 5 in piano from Trinity College of Music (London), securing distinctions in both exams.
In 2014, Fleur completed her Grade 5 in Western Classical Singing from Trinity College of Music (London) securing 93/100, the highest in Goa that year.
Harboring a wish to complete Grade 8 in Western Classical Vocals and Grade 8 in piano and/or violin, Fleur says, "I have to complete the topmost grade – Grade 8; otherwise it would be like leaving my music studies midway."
Having academically excelled in Xth standard at Fatima Convent High School with a 95.5%, Fleur is currently pursuing her XIIth Science from Damodor Higher Secondary School  in Margao and has plans of joining medicine.
She says, "I am preparing for GCET exams in May and other competitive exams too. I want to hold a steady job as well as do something in music. Singing will always be a part of me."
Her favourite songs are Celine Dion's My heart will go on and Beyonce's Listen, among many others. Fleur sings in English, Hindi, Konkani, and Portuguese; she is learning French and would love to sing in French too. She is into pop, country, soul, R & B, jazz, adult contemporary and gospel music.
"My parents have been very supportive. My mom, a dentist by profession, has been managing her career and housework, and helping me to plan out my schedule. My dad has been very much helpful in picking and dropping me off," says Fleur.
"They have never forced me to do anything. On the contrary, they have always asked me, 'Are you overburdened?' They see that I get enough rest and play time. I give 100% credit to my parents," says a grateful Fleur.
She says, "Be yourself. Know your self-worth. Youngsters of today want to ape others. They need to realize that they are beautiful just as the way they are; God's masterpieces. Live each day as if it was your last. Keep the faith because faith keeps you going."