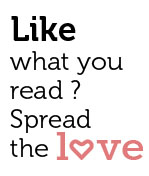 Share
Recipes for a truly Goan Diwali!
Diwali. Just the word stirs a vibe full of prosperity, tadalafil light and promise. Still, cost there's a lot more to Diwali than endless shopping and burning 'diyas' and crackers. Doesn't Diwali make you want to indulge in the scrumptious feasts and mouth watering sweets? Hindu or not, you can rejoice in the delectable offerings of Diwali. Here's your chance to dive into some traditional Goan dishes deeply attached to the auspicious Diwali season.
Following are recipes of three Diwali specialities, namely, Moonga-Shak, Mangane, and Chakli, that are especially appreciated in Goa.
Moonga-Shak, originally Gujarati, this curry dish is made with green grams and Goan Spices. It's a protein rich offering usually eaten with rice or chapati.
Ingredients
For Base:
• 1 cup Mag (Moong – Green Gram)
• Water according to requirement
For Seasoning:
• 3 tbsp oil
• 1 tbsp cumin Seeds
• 1 tbsp coriander powder
• 1 tbsp red chilli powder
• ¼ tbsp turmeric powder
• Salt to taste
• 1 tsp Lemon juice
• Bunch of cilantro
• 1 tbsp Ghee
Method:
• Wash and soak the green grams in warm water
• After 4-5 hours of soaking, drain the grams, heat the pressure cooker and pour 4 cups of water along with the mag
• Cover the lid and cook until it gives you 4 whistles
• Keep the cooker aside to cool down
• Heat oil in a heavy bottom pan on medium flame
• Transfer grams from the pressure cooker to the pan and add turmeric
• Add red chilli powder, coriander powder, cumin seeds, salt to taste, and mix well
• Pour a cup of water into the mixture and stir well
• Cook for another 3-4 minutes on low flame and squeeze some lemon juice over it
• Top with some ghee and freshly chopped cilantro
• Serve hot with chapati or Rice
Please note that you can also add garlic paste, tomatoes, fried onions et cetera according to your preference.
Mangane, a deliciously fragrant payas (porridge) made in coconut milk, is one dessert that you are most likely to be served in a Hindu ceremony in Goa.
Ingredients:
• ¼ cup chana dal (Split and skinned Bengal Gram)
• 2 tbsp sabudana (Sago)
• ¼ cup jaggery (adjust as per taste)
• 100ml coconut milk
• Fried cashew nuts
Method:
• Soak the sabudana in ¼ cup water
• Soak the 'chana dal' in sufficient water (the water is a little above the level of chana dal) and cook in a pressure cooker till you hear 1 whistle. Let the pressure drop naturally
• Once the cooker is open check the dal if it's done. The dal should be cooked but should keep its shape
• Transfer the dal, sabudana and add 1/4cup water and cook the mixture on low flame till the sabudana is done. The sabudana becomes transparent when done. Add more water if needed about 1/8 cup at a time
• Now add the jaggery and cook for 5-10 minutes
• Add the coconut milk
• Cook on low flame stirring occasionally
• Remove from the flame cool and serve
Chakli, aka Murruku, a crispy and savoury tea-time snack, is considered the queen of all Diwali snacks. Prepared in minutes, chakli is a favourite all across the country.
Ingredients:
• 2 cups rice flour
• 1 cup besan / Bengal Gram Flour
• 1 1/4 cup water
• 1 tbsp carom seeds / Ajwayan
• 1 tbsp cumin seeds
• 1 tbsp red chilli powder
• 1 tsp turmeric powder
• 1 tbsp coriander powder
• 3 tsp hot oil for dough
• 2 tbsp sesame seeds
Method
• Roughly crush cumin seeds and carom seeds together in to blender
• Heat 3 tsp oil. Take rice flour, besan, add crushed cumin and ajawayan, coriander powder, red chilli powder, turmeric powder, sesame seeds, salt to taste and mix all dry ingredients together
• Pour hot oil, then water, and start to knead the dough
• The consistency of the dough should be like regular chapati dough. Cover and let it sit for at least 30 minutes
• Dip your hand in cold water, break out a ball from the dough and add in to chakali maker giving it desired shape. [You can get chakli maker at any local utensil or kitchen appliance shop in Goa]
• Deep fry chakalis till it gets light brown colour on both the sides
• Serve hot or cold with tea or munch it as it is