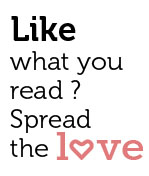 Share
Join us for a talk by Nirmal Kulkarni an affable eco-warrior on the topic "The Malabar Pit Viper- wonder of the Western Ghats" this Sunday, July 23rd, 2017 at 11:00 am.
Join us at 11:00 am on Sunday, July 23rd , 2017 at Museum of Goa, as Nirmal Kulkarni talks about how The Malabar Pit Viper is an endemic (found nowhere else) forest species of venomous snakes found in the Western Ghats of India. Nirmal Kulkarni will speak about his decade long association with this snake and its forests, the Western Ghats of India and the critical need to conserve these lesser known species and their niche habitats. He will also share his experiences of being a practicing herpetologist in the Western Ghats of India.
MOG Sundays presents a talk Nirmal Kulkarni a passionate artist and writer with an unquantifiable eagerness to push boundaries in his line of calling. He began as a snake handler and nature photographer, and has since matured into one of Goa's leading conservation photographers, nature artist and wildlife ecologist with unrivaled knowledge and accolades at national and international level.
A Bachelor in Applied Arts from the Goa College of Art, Nirmal also holds a Masters in Environment and Ecology from the Indian Institute of Environment and Ecology, New Delhi. In addition, he has completed a yearlong course in basic herpetology from the Bombay Natural History Society.
He is a member of the Goa State Biodiversity Board and Member, Viper Specialist Group IUCN and has national awards to his credit including the Carl Zeis Inspire award, the Sanctuary Asia award and Royal Bank of Scotland award for conservation.