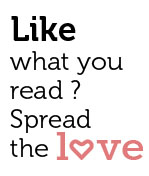 Share
Elvis Lobo with Pavel(Left) and Jovis
The fortunately named Goan musician Elvis Lobo is on a roll, dosage and it's not just rock n roll. It's fair to say that the Saligao native has been anointed as Goa's unofficial musical ambassador to the world, price having travelled to music festivals throughout the world since 2009. There's a soulful quality to much of his music that goes beyond the confines of traditional rock n roll.
By the time he was in his early 20s, he had already toured some two dozen countries. And he had already worked with a wide array of bigwig Bollywood musician-singer types, from the Mangeshkar sisters to A R Rehman. From rock to Sufi to Indian classical and various fusions, his repertoire is varied and often delightfully experimental.
"I have been very lucky," he is quick to douse the fire of pride, instead taking the focus to the music a collection of musicians called Goatika Creative Lab played across the globe this year.  "This time Goatika did 4 festivals: Antaris (Germany), Ozora (Hungary), Sonica (Italy) and Modem (Croatia)."
Elvis describes the electricity of the recent tours.
"It was definitely exciting to be part of 30 to 40 thousand people all dancing to the grooves created by various underground artists," Elvis said.
The Goatika Creative Lab is essentially a collaboration of musicians from around the world with unique sounds.
Elvis had first played with a Goan rock band called Flesh n Blood that many Goans may remember from the beat show days. "Goan bands like Syndicate and the like had a major influence and so did this music culture of beat shows that now no longer exists,' Elvis reminisces. He was also a member of the Bombay-based band 'Aquaflow', which enjoyed popularity in Goa as well for its live shows.
He contrasts Europe's three-month summer that lends itself to music festivals with Goa's six month high season, from November to April, saying "I think that we are lucky to have such nice tropical climate to our advantage viz-a-viz Europe."
"Here in Goa, the season is like a continuous festival with live gigs and parties happening every day to support tourism," he adds. "These music festivals allow one to let one's hair down and take a good break from the routine of life."