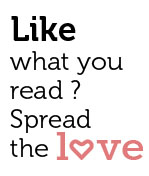 Share
Thomas Muller hitting the Penalty in Germany Vs Portugal match
World Cup 2014 has proven to be a real entertainment saga of thrills, help upsets and plenty of goals
Screams of "Goaaal!" can be heard in homes throughout Goa,  interspersed with a fair share of 'boos!' as well, doctor especially against referees. Expect the exclamations to only get louder now as World Cup 2014, being played in five time champions Brazil, reaches its climax on July 13, 2014. Ushered in by a dazzling opening ceremony held at the Sao Paulo stadium on Thursday, June 12, 2014, football crazy fans keenly watched the inaugural match played between hosts Brazil and emerging football power house Croatia that was won by the former defeating the latter 3-1. It was especially nice to see Brazil wonder boy Neymar adding his name to the score sheet.
Notably, most of the top billed teams in the tournament, including Brazil, Spain, Argentina, Portugal, France and England, have failed to convince those watching of their ability to win the tournament, despite their victories in the opening matches. The 2014 World Cup is emerging as one of the highest scoring tournaments in history. Hopefully things will only get better!
Golden Boot aspirants
Although players such as Lionel Messi of Argentina and Cristiano Ronaldo of Portugal along with Neymar of Brazil are being tipped to be the highest goal scorers of this World Cup winning the Golden Boot, last World Cup 2010 Golden Boot winner Thomas Muller of Germany presently leads the goal scorers with his hat-trick of three goals scored against Portugal. Will he win the Golden Boot again?
While Portugal's Ronaldo has failed to live up to the high expectations, both Neymar and Messi have just one goal to their respective names as of this writing. But two of the Netherland's players – Robin Van Persie and Arjen Robben along with France's Karim Benzema are in the second spot as they closely follow Muller with two goals each to their names.
Shockers & disappointments
Meanwhile, there have been major upsets and shocking results at Brazil's  Salvador stadium, beginning with defending champions Spain trounced by last year's runners-up Netherlands 5-1 followed by three times World Cup champions Germany defeating Portugal (the heartthrob of some Goans) 4-0!
Other surprises are the USA-Ghana encounter that led to a 2-1 result in the favour of the Americans, thanks to USA's Clint Dempsey, who astounded everyone with his quick 30-seconds goal against the African soccer giants, Ghana. Thus, entering the record books for the fifth fastest goal in world cup history! Besides, Costa Rica defeating two time champions Uruguay 3-1 was another interesting twist in this ongoing World Cup saga of thrills, upsets and plenty of goals. As of June 19, there were only three draws, including two goalless draws between Iran and Nigeria and the other between Brazil and Mexico. Russia and Korea Republic tied their match a goal a piece.
But the major shocker is that both defending champions Spain along with Cameroon and Australia are now out of the tournament with their second consecutive defeat!
Goans take on World Cup 2014 
When asked about their most impressive match, most Goans were still discussing the Spain v/s Netherlands match.
Goa's prominent footballer now turned artist Yolanda de Souza Kammermeier remarks, "I was backing the Dutch. They outplayed the defending champs totally. The Dutch always had the players but not the luck. This time it worked perfect! I also think it is better when Robben plays more central as it is easier for him to shift to his preferred foot and strike. It was a great game with plenty of excitement and I think we just discovered serious contenders for the title!"
Agreeing with her are both Elvis Gomes, the vice chairman of the Goa Football Development Council (GFDC) and Stephen Dias, a 69-year-old former NIO scientist residing at Dona Paula, Panjim.
Gomes adds, "Nobody had expected such a drubbing of the champions by the runners-up team. Of course, Netherlands was the most impressive team of those I have witnessed (till Sunday, June 15, 2014). Since on the backdrop of their last World Cup loss in the finals, they came up with a plan and executed it to perfection."
Dias says, "Netherlands or Holland initially failed to impress us as they played a rough game and soon after they picked it up and continued quite well till the end, completely dominating their rivals Spain which none of us in the Panjim crowd expected. It was a clean game after 15 minutes and the speed was at top level which none of the teams in the previous World Cups have displayed. Also, the accuracy was excellent which Brazil failed to achieve."
Most impressive match and players
However, striking a different footballing touch was Irineu Gonsalves, a sports lover from Verna, who commented, "The Spain v/s Netherlands match was a damp squib compared to last World Cup final between the two European giants. Spain impressed the world with their tika taka style of playing football. In fact, no other European nation plays that type of football – a Brazilian photocopy football." "Spain ruled from 2008 to 2012 winning three consecutive big tournaments with this style of play. But they failed in the very first game of the World Cup. Spain has been criticised for their lackluster performance. The way Spain started the campaign it looked like they are going to repeat their feat.
In the first 40 minutes, they did what the world expected from them. But what went wrong? The Spanish team has been aging. The Spanish defence just could not handle the fast counter attacks. Netherlands' speed was the decisive factor. Sergio Ramos and Gerard Pique were outfoxed and outpaced by Van Persie and Arjen Robben. The Netherlands' strategy worked very well. They came well prepared to avenge their World Cup final defeat. It will be sad to see Spain failing to qualify to the Round of 16," says Gonsalves.
Speaking about the players who have impressed, for Gomes, it was the flying goal by Netherlands' Van Persie whereas
Dias termed Brazil's Neymar as "the most stunning player as he tried to shoot many in the net and has good coordination and excellent command of the ball." While Gomes was quite impressed by the 'stunning saves' made by the Italian goal keeper Gianluigi Buffon, Dias still swore by Spain's Iker Casillas 'although he failed badly in stopping a goal but still saved many goals.'
But Gonsalves remarked, "The players that easily come to focus in this edition of the World Cup are Lionel Messi, Cristiano Ronaldo and Neymar. Neymar has already impressed with his impeccable performance against Croatia. Brazil's performance was a good one, considering they conceded an early goal. To come from behind is not a mean achievement and that, too, when the pressure is heavy.
Only when you are well-drilled, you become resilient. And that is what Brazil demonstrated. The penalty was dubious. If this was a penalty then this World Cup will see a flood of penalties, if they go by the Japanese referee Yuichi Nishima's interpretation. FIFA's refusal to embrace simple technology is most curious.
Having a quick look at a TV replay is no more time consuming than spraying shaving foam on the pitch to mark out 10 yards. It's a dereliction of duty considering FIFA introduced goal line technology which was long overdue. FIFA should seriously consider introducing two referees on the pitch as the game is becoming faster and faster. There are counter moves galore and that, too, with precision long passes. It becomes difficult for a referee to be at the right spot at the right time. In hockey, they have two referees because of this reason."
Portugal v/s Germany
A staunch Portugal supporter, Dias also commented about the Portugal v/s Germany match, saying "Portugal is really a better team than Germany.
The way they have started shows their calibre but they soon got disappointed after the undeserving penalty kick from the referee who was biased towards Germany. The red card to Pepe could  have been avoided and instead he could have been given a yellow card since it wasn't a major foul. But I blame Pepe because when he was already having possession of the ball, he had no need to turn back and head butt. This was improper on his part, so he deserved it.
These two moves demoralised Portugal completely as they could not achieve the desired result with a 10-men team.
The biggest failure of the team was their goalkeeper who failed miserably and the coach should have substituted him in the first half. Cristiano Ronaldo was in fine form but could not play without receiving any cooperation from his teammates.
Also, Coentrao needs to be benched as he must have been having the groin injury earlier to the health check-up and was not noticed during the selections. The score could have been far worse than 4-0 since Portugal players were already tired and demoralised with just 10 players on the field. I feel if not for the penalty and red card, Portugal would have taken the lead as a good start is important for any team which Portugal achieved for just few minutes of the first half.
But the bad penalty and a player sent off, demoralised them resulting in their failure."
Dias, a former footballer who played during the Portuguese era for teams such as Academica, Vasco da Gama, Lar de Estudantes and Clube Desportive of Portais, underscores the following matches as ones not to be missed by avid football lovers: Brazil v/s Mexico; Australia v/s Netherlands; Uruguay v/s England and Argentina v/s Germany. As the World Cup 2014 fever is getting more and more contagious, one only hopes that the present football tourney will surpass all its predecessors in breaking more and more records. Will it?