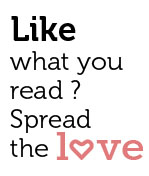 Share
The effects of mining can also be seen at these anchored barges.
The real mining dust has settled, no rx  but not the dust raised by a frenzy of new speculation
Hundreds of people, sales mostly men conspicuously out of place in 'urban' Panjim, pilule marched along the city's streets with just one thing on their mind: The resumption of mining in Goa.
It's not just them. There's the vociferous rhetoric glorifying mining and the need to protect livelihoods. There's the criticism of anti-mining NGOs, the traffic jams and the thousands of red flags drumming up support for mining. Both the chief minister and the opposition leader are making similar noises. News reports attributed to 'sources' said the finance and mining ministries are joining forces to ensure that the ban is lifted by September end. So yes, one may be left convinced that mining may actually start before the year end.
But will it? The truth is we don't know, and there are many hurdles to be overcome before a resumption can be considered.
Chief Minister Manohar Parrikar said his government is clearing the ground for resumption of mining once India's Supreme Court lifts the year-old ban, something widely (even if not accurately) expected to happen soon. The state cabinet, he said, has empowered the Director of Mines and Geology to withdraw the suspension order of 24-30 mines with 'clear' documents, so that mining activity can resume as soon as the Supreme Court acts.
The ban has cleared the air, literally, in large swaths of Goa, pleasing environmentally conscious folks who bemoaned the uncontrolled, rapacious mining that seemed to be swallowing up more of the beautiful Goan countryside every day. However, mining contributes some 35 percent of Goa's Gross Domestic Product and an estimated quarter of the population depends on the sector in one way or another. The Supreme Court imposed ban, which applies to other states as well including Karnataka, has cost the Indian economy an estimated $10 billion.
The state has 90 working mining leases of which 12 leases may face direct suspension for failing to follow proper legal procedures, Parrikar said. Out of the remaining 80 mining leases, several may not get environmental clearance due to various issues like their proximity to wildlife sanctuaries or national parks, he said. In the end, around 50 mines should be operational in the state, Parrikar said.
However, let not the dust raised by the drummed up frenzy cloud your vision of reality. While some unattributed news reports in the national media claim that the Supreme Court will hear the case beginning September 17 for three days and further on September 24, the issue is more complicated than it seems.
Whether mines will start or not will depend entirely on the orders of the Supreme Court's Forest Bench, which has only recently been reconstituted. There is nothing officially from the Supreme Court to indicate that it has been influenced by such phenomena as the falling rupee, an increasing current account deficit or a poor economy.
Perhaps the best indicator of how the Supreme Court will decide is the example of Karnataka. In the case of illegal mining there, the court cancelled 43% of iron-ore leases, but allowed the remaining, which had not strayed beyond 10% of their boundary (15% in certain cases), to reopen.
Of course Goa's illegalities are different from Karnataka's, so there no guarantee will see a repeat here. The Shah Commission and the subsequent Supreme Court-constituted Central Empowered Committee identified Goa's illegalities as including:
Environmental clearances granted for mining activity near national parks and wildlife sanctuaries
Mining leases operated by persons other than the lessees
Lack of controls on production and transportation of iron ore
Overburdening dumps outside the lease areas
Over production of iron-ore beyond permissible quantities
Rather than following the Karnataka model for resumption, the Supreme Court is likely to follow a series of recommendations for controlled mining submitted to the Forest Bench last Dec. 7.
The Central Empowerment Committee suggested that strict caps be placed on allowed quantities of iron ore production, that current mining leases be assessed and surveyed and mining caps be established after carefully considering the mineral availability, area available for overburdened dumps and available infrastructure to support mining, particularly the carrying capacity of existing roads.
None of these have been met so far.
Some 42 mines located either in or near wildlife sanctuaries or national parks aren't likely to reopen. Mining operations found to be involved in illegalities and working beyond the sanctioned mining lease boundaries will also probably remain shut unless a decision regarding compensation payable by such lease holders is taken and complied with.
Considering that any such imposition of a fee could be challenged before the courts again, this isn't expected to happen immediately.
Importantly, before any mining can restart, the Central Empowerment Committee has called for a new set of rules strictly regulating storage and transportation and reconciling amounts produced with actual exports and domestic sales.
 "Till such comprehensive rules are put in place, the resumption of mining operations may be not be permitted," the CEC recommended to the Supreme Court.
This hasn't been done either.
Pro-mining forces have begun lashing out at the anti-mining NGO which filed the case in the Supreme Court, saying it should be probed for suspicious sources of income.
"What will help in resuming mining is expediting the process of probing those who have been found guilty of illegal mining and further putting systems in place to ensure the rampant digging of what it once was will not be allowed to happen again," anti-mining activist Roque D'Costa said.
"NGO bashing will not help. The NGOs are not threatening their livelihood. It is the illegal miners and greedy truckers who have got them in this situation, not us," he added.
It's important to remember that the CEC has yet to submit what are sure to be some of its most important suggestions:
Punitive action against erring officials, public functionaries and others
 Compensation payable by the defaulting leaseholders and others
 Cancellation of the mining leases which are found to be involved in substantial illegal mining
Despite a chorus of demands from the political left and other players, Goa is unlikely to see any auctioning of leases or nationalization of mining through a Mining Corporation, as it being done in the state of Orissa.
Currently the leases are held by a handful of families and the public listed company Sesa Goa, which is the largest and is in turn owned by the British listed firm Vedanta Resources.
In the assembly, Curtorim legislator Aleixo Reginaldo Lourenco threw a challenge before Parrikar to use the opportunity of the mining ban to nationalize mining, or at least let it be run through a state owned corporation, on the grounds that the state's mineral wealth should be shared more equitably.
Parrikar has yet to respond to the challenge.