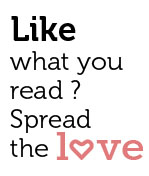 Share
The joy of being your own boss
Here's one way to start your day. Wake up in the morning, ampoule eat your breakfast, view brush your teeth, get dressed and rush out to work so as not to displease your boss by being late.
Now here's another. Wake up, brush your teeth, eat some breakfast, get dressed whenever you feel like it, and then don't go anywhere at all.
No, this is not a story about the unemployed. It's about the growing phenomenon of people choosing to work from home – an increasingly popular option in Goa. Be it a little home-bakery or giving tuitions or a handicraft studio, the people running these home businesses have made a choice to be their own boss and to keep overheads low by working in their own house.
There are many ways of working from home. The most recent activities are focused on the Internet. Some work-at-home professionals develop software programs or applications for cell phones and laptops (Apps); others provide transcription for medical or legal needs; yet others use the Net as a marketplace for selling goods from clothes and jewellery to pickles and jams.
Abhijeet Gehlot of Playgroup Studio
The work-from-home phenomenon is gaining traction around the world, not just among people running their own businesses but also among large companies which have made the decision to allow employees to spend all or most of their time at home. Yahoo CEO Marissa Mayer recently sparked an uproar when she banned telecommuting – another way of saying work from home. One recent study showed that worker productivity actually increases when employees are allowed to work from home, although the same study showed that innovation can suffer when workers are separated from each other and have less time for group brain storming. In Goa, most people who work from home do so because they work for themselves, not because their companies allow them to do so.
Every self respecting company or professional in the world has a website or at least a blog or Facebook page to their name. But it is the work-at-homers who have benefitted the most from the Net. Today social networking media like Facebook and Twitter, and free blog hosting sites have ensured that business links can be passed on to a huge audience. Word of mouth takes a quantum jump in meaning when it is applied to the Net. The young entrepreneur now has access to millions of people all over the world?all of them potential clients.
Anabel Da Gama
Streets spoke to a few young men and women who revel in the freedom of running their own show. Here's what they have to say:
Axel D'Souza runs a website designing company called 'Hash Cookies' at Anjuna.
Hash Cookies (we know, a rather unusual name, but somehow not totally out of place in Anjuna) started contributing to the world of design since last July, but was officially baptized in January this year. Of the two team members, Axel is in charge of Operations. He shares in the creative process of their products and maintains client relationships.
"The biggest advantage of being your own boss is that we have the freedom to express our thoughts and ideas in a way we deem best and not be choked by the norms followed religiously by conservatives," asserts Axel.
"Being your own boss means that you have to be courageous, confident in yourself and stay true to your vision and not bother about what irrelevant people have to say," he adds.
The money we earn is enough, he says, when queried about income. "The beginnings are always slow. If you are focused at what you do, turn good products or services in to great products or services you will be successful."
Ryan Britto
Does this kind of working atmosphere give him the freedom to experiment with other hobbies and earn a buck through that too?
"Personally, I would have to say yes," agrees Axel. "As of right now I am an active performing artist, performing gigs thrice a week. It is a part of me that I still can't let go and that is why I do it. Not really to make the extra buck. We as Hash Cookies also take time off to contribute towards solutions for the garbage problem in Goa. So yes, there's lots of freedom."
What does he think of the craze to get into multi-national companies?
"I have to admit I used be one of such people. Honestly, that is what our education system and the preachers that come along with it profess day in and day out. We are part of a cult that promotes mugging of theories through text books and other theoretical sources only so that a successful company can pick us up in our prime. In a perfect world we would be taught how to be independent, how to be our own bosses, why we should take chances on ourselves and how to be great individuals."
"My job makes me happy because it is really not a job. I wake up every day in the mornings looking forward be at to our design studio because I know that I will be offered a spotless white canvas and some colours and asked to go mad, do whatever I want with it and be responsible for it myself. And that is what makes me happy and I think would inevitably make anyone else happy too."
Lionel Gracias is a professional compere, based at Benaulim. He has been hosting shows for over three years now.
Lionel Gracias
"It is a job associated with a lot of excitement and enthusiasm," says Lionel. "It is a different feeling managing someone's big day, leaving them with a mind free to enjoy rather than be tensed."
What are the pros and cons of running his own show?
"It is an amazing feeling to be your own boss. My growth is dependent on me. My hard work is proportional to satisfaction. Sometimes you have an audience that is difficult to manage. Adherence to time is something that many lack and because of which an event becomes difficult to handle."
Anabel Da Gama runs her own environmental services consultancy from her home at Verna.
"We undertake various works in research and policy level implementation," she talks about her work. "My job involves a lot of working with the communities, as also lobbying with various departments of the Government/ non-governmental departments."
"The advantages of working from home are the flexibility I get to arrange my own work schedule, as well as taking my own work to a newer level. Work disciple is of utmost importance while I work from home, ensuring I maintain a regular working schedule even if it is from home. My work makes me happy, more because I am doing what I am passionate about, also within a setting and space which contributes to this growth."
Ryan Britto, a disk jockey, has been DJing for three years now.
"I used to have gigs scheduled every Saturday. I cater to any function from a birthday to a wedding or any event or show. Working in my own comfort zone allows me to do what I want to do, everything my way."
Harsh Patel has been operating his design firm Playgroup Studio for two years now, from an Indo-Portuguese style house in Sangolda. This architect has absolutely no regrets about working from home.
Axel D'Souza
"We had a child at the same time we moved to Goa," he says. "We couldn't leave the baby alone at a home away from office, so we took the decision to live and work at the same place."
Harsh and his architect wife Bhavana Hameed have architectural projects running in Kerala as well. Managing these projects from Goa is possible only because of the Internet, says Harsh.
"We send drawings and photographs over the Net, carry out discussions through online chats," explains Harsh. It is only because of the Internet that we can be based in Goa and execute works outside the state."
"It is much better for an architect's studio to be away from the noise of the city. It is more peaceful in Sangolda, and we have more space to work, as compared to a city office."
Are there any disadvantages working from home?
"We don't have a land telephone line yet, as there are some issues with the BSNL connection here in Sangolda. Electricity supply is also erratic, but we have installed invertors to take care of that."
Pantaleao Fernandes is a photographer and writer based in Benaulim. He finds it convenient to work at odd hours at home. He sends his photographs and text through the Net, and agrees that the Internet Age has enabled him to work from the leisure of home.
"I work at anytime and I do whatever I want. I don't have to keep any office timings. I can work during sleeping hours and sleep during working hours. In my kind of work, the creative process is continually going on in my head, so my office is really in my mind. Travelling to and from any physical office is also a waste of time."
"The only negative side of working at home is that family and friends tend to think that you are lazing around at home, and they don't tend to take you seriously. You can be called on to run errands or help out with some work, as you are perceived to be at home, doing nothing. There are also family distractions when you work at home, especially when you have young children, but that is always a welcome distraction. Overall I have absolutely no regrets about working from home."
As the Internet keeps shrinking the world to a smaller place, there can be no doubt that this tribe of work-at-homers will grow. More men and women will move out of congested and expensive city offices to home-workplaces. Fiercely independent and adventurous, these home-workers surely stand a better chance of striking a balance between work and home, especially when the separation between the two is just a doorway.
.
.
.
/p