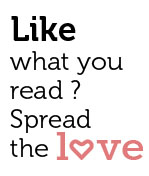 Share
The show is On!
Can you whistle? Can you snap? Can you drive the rhythm with a clap? Trust me, click that is all it takes to make music. Considering the million voices you've ever heard, medical imagine all of them harmonized to outline your favourite track! Try enunciating 'Boom Boom Boom Chick' four times in a rhythmic pattern. Guess what? You just fashioned a percussive layout to a song. This manner of propagating ear soothing waves using just the vocal and bodily sounds without employing any musical instrument is called a cappella.
Happily, tadalafil one of the best a cappella groups in the world is right here in Goa as I write these words. They're called the Whiffenpoofs of Yale, and they're performing tonight, July 18, at 9 pm at North 16 Goa Resort in Calangute.
A Cappella, Italian for 'in the manner of the chapel', has been blending hymns and stomps to musical opus for centuries. It is somewhat surprising that the sunny state of Goa, despite having a strong Christian influence, hasn't been much acquainted with a cappella. Until now, that is. If you want your ear drums to intercept one of the most harmonious sounds the vocal chords and limbs can make, Whiffenpoofs are what you need to experience.
The Whiffenpoofs are the world's oldest collegiate a cappella group. Founded in 1909, the "Whiffs" began as a senior quartet that met for weekly concerts at Mory's Temple Bar, the famous Yale tavern. Each year, 14 senior Yale men are selected to be part of the Whiffenpoofs, named after a mythical dragonfish that symbolizes the atmosphere of levity accompanying their performances. The famed Whiffenpoof Song  has been recorded by Rudy Vallée, Bing Crosby, Elvis Presley, Louis Armstrong, and countless others.
Original Whiffs
The group's music spans the spectrum from traditional to contemporary, featuring many original compositions and a good  number of unexpected twists. Their repertoire includes songs like Aj, Lucka Lucka (trad. Bohemian marching song), All in Love Is Fair (Wonder, arr. Wexler '11), Ave Maria (Biebl), Bright College Years (trad. Yale), The Boxer (Simon, arr. Mulligan '11), in addition to music by Bob Dylan, Fleetwood Mac, Michael Buble, among others, with a hefty dose of hymns, ballads and traditional Irish songs thrown in.
The Goa concert is being arranged and hosted by the folks at North 16, the delightful new resort in Calangute that has already made quite the splash on the hospitality, culinary and musical scene in Goa.
Whiffenpoofs Today
It's not that choral genres are completely alien to Goa, to be sure. The Monte Music festival, for instance, held back in 2011 at the Our lady of the Mount Chapel brought together an ensemble of 32 vocalists to induce chills in the audience by the power of just their voices.
One of the most interesting things about a cappella is that as appealing as it may sound in audio, it is even more dramatic to witness it live. If you still haven't made any plans for tonight, block your space at North 16 and fasten up for some auditory bliss.
Tickets for the concert are available at North 16 Goa Resort, Calangute.  For Booking – www.north16goa.com
Call – +91 8554984817/54
Also check them out on Facebook: https://www.facebook.com/north16goa .