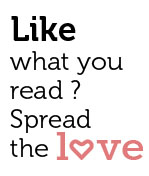 Share
A nice, warm beef soup on a cool October evening. That warm, nurse comforting broth was what lured me towards George restaurant and bar, try which since 1954, has been serving virtually every traditional dish rustled up in Catholic kitchens of Goa.
Beef soup on my mind, I walked into the iconic clay roof-tiled restaurant, located at the foothills of the spectacular Immaculate Conception Church in the capital.
But what greeted me wasn't particularly pleasant. Noisy groups of tourists occupying most tables, and the stuffiness on the mezzanine floor wasn't what I was looking for during a meal.
Left with no other option, I chose an empty seat on a table also occupied by another single guest. Then, it took a few minutes longer longer than I would have hoped to grab a waiter's attention and get a menu.
Then came the shocker. Beef soup was off the dinner menu.
"We make it only in the afternoons," the waiter explained, making me wonder if salivating for a simple beef soup on evenings was something that had suddenly gone out of fashion.
Eddie George, the proprietor and a contemporary from my school years, tried to put the missing beef soup in perspective.
"Three of my staff members have fallen ill, all at once," he told me and offered to take down my order himself. I ordered a beef biryani and a pork vindalho, both of which appeared even before I muttered "beef soup" again. This time under my breath.
I relished every piece of the pao (local bread) dipped in the vindalho's vinegarish blood-red gravy. The pork chunks were deliciously tender and lean (the meat in vindalho is usually fatty), though the dish could have been just a bit more tangy and spicy.
As for the beef biryani, it was as good as the one I am used to eating at home. Just the right aroma and zing.
Now when it comes to choosing desserts some restaurants make it really easy for you. At George restaurant and bar there only two ways you can go. The bebinca way or the caramel pudding way. I chose the latter.
The serving of pudding had just the right smooth texture and wasn't overly sweet. The layer of caramelised sugar added just the right tone of slightly burnt-bitter to the creamy base. I dare say it came very close to the best caramel pudding I've had.
And the beef soup … that's a story for another wintry day.
SERVICE: Left much to be desired
RECOMMENDED: Goan pork & beef dishes, particularly the pork vindalho
PRICE: Ranges from Rs 80 to Rs 160. Sea food dishes cost much higher depending on the choice of fish.
RATING: Run of the mill.