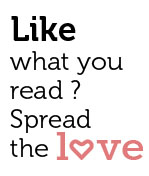 Share
The perfect antidote to curry
Café de Goa is all about lightness. Even the cane chairs, help the small library and the little food shop off to the side suggest a distinct lack of heaviness. So when you're fed up of rogan josh and overloaded biryani and curries of every kind, come here for a breath of fresh air and some delightful creations prepared under the supervision of Emily Trenz. Now if you're going to single out a particular Unique Selling Proposition of Café de Goa – and there are certainly more than one – it would have to be the preponderance of offerings that are either difficult or impossible to find elsewhere in Goa. Chief among these, in our opinion, are the very decent bagels – a chewy Jewish bread product shaped like a doughnut. Emily's bagels are served with sour cream, smoked salmon, onion, cucumber, capers and lettuce, and they're surprisingly good (unlike other faux bagels that are essentially pieces of bread with a hole in them; holey bread does not a bagel make!)
Where else in Goa can you get a creative variation of the traditional BLT (Bacon, Lettuce, Tomato) sandwich? Here we have a BLTAE, Bacon, Lettuce, Tomato and Egg, and it's served on toasted focaccia bread. Other unusual bread offerings at Café de Goa include Baguette (again, good ones) and Ciabatta.
In addition to its very well attended Sunday brunch from 12 to 3, Café de Goa is perhaps best known for its fine sandwiches and salads, which include creations such as the "Fruity Vitaliser" (watermelon, creamy feta cheese, walnuts and basil drizzled with balsamic guava reduction), and the Tuscany (tomatoes, basil, shredded mozzarella, and chunky garlic croutons in balsamic vinegar). All this is not to say that you can't get a hearty meal at Café de Goa. Each day Emily and her team prepare several dishes for those with a healthy appetite, including pasta, quiche and chicken cutlets. What else can you find only at Café de Goa? Well, we haven't combed the entire state for warm waffles dusted with icing sugar, or authentic Spanish gazpacho, or German Kartoffelsalat with mini Bulletten, or a host of other delicacies with unpronounceable names, but it's all here at Café de Goa. Oh, and don't forget the drinks. From home­made iced tea to carrot and watermelon juice to a great selection of tea and coffee (what's a self-­respecting café without nice coffee?), Café de Goa has a noteworthy selection of beverages. There's also wine and beer, including the German wheat beer Paulaner.
Now here's something to chew on. All of this comes with a very reasonable price tag. Most dishes are in the Rs 150 to Rs 300 range. When you're done, be sure to have some cake, including special made­-to­-order ones. This is another USP.
The Food: Light relief
The Ambience: Casual, laid­back but very tasteful
The Service: Prompt and friendly
The Prices: Doesn't break the bank
The Venue: The Red Tower, Orchard Villas, Calangute, Goa. Tel. +91 832 2279961