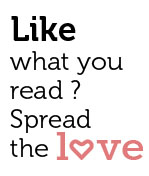 Share
A group photo of the Wizbiz team along with quiz master Avinash Mudaliar.
Panjim, viagra 60mg February 2013, Goa Institute of Management (GIM) in association with Goa Tourism Department organised its annual corporate quiz WIZBIZ 2013 which brought together members of the corporate world from various sectors across the country. The event provided the 16 participants an ideal platform for fierce intellectual competition and also allowing them to harness their talents. L&T Finance Ltd., sale IBM, HDFC, TCS, Oracle, SBI, Metro Cash & Carry, Morpheus Human Consulting were some of the participating corporate institutions.
Quizmaster Avinash Mudaliar returned to the GIM campus, with a bang, conducting the quiz for the 11th time. He has been the former Secretary of the Karnataka Quiz Association (KQA), South India's foremost Quizzing organization, having conducted more than 700 quizzes, and won over 800 odd.  Avinash was a great success with the audience as well; he had the audience rolling on the floor with his well-timed punch lines directed at the students and the faculty alike, making the evening even more entertaining.
The winners, Rohan Khanna and Amit Pandya of Genpact Quest were superb. The runners Up were R Jayakantan and Sreekanth G of TCS.
Wizbiz 2013 was held in association with Goa Tourism Department and co-sponsors State Bank of India, NRB Group, Bank of India, Cafe Coffee Day, Aguada Anchorage, Neel Beverages, UB Group, Four Seasons, Coco Cola, Dempo, CMM Logistics, Magsons and Dare2Compete.com.
This landmark event has created a brand for itself. Quizmaster Mudaliar says "Content wise, WIZBIZ is undoubtedly the best quizzing event in India. Moreover, the hospitality towards every participant is fantastic and that is how they go back with very pleasant memories making WIZBIZ one of the most premium quizzing destinations of the country."
About Goa Institute of Management:
Fr. Romuald D'Souza, the then Director of XIM, Bhubaneshwar, together with a team of professionals and industrialists established the Goa Institute of Management in 1993 with the aim of spreading the wealth of management knowledge.
.
.
.