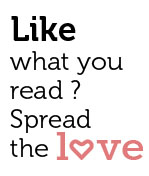 Share
Welcome to the Goa Streets Carnival edition!
From King Momo to the flamboyant floats to this year's innovative Samba Square in Panjim, these next few days promise to be filled with a wonderful and welcome dose of fun and frolic. We hope you enjoy reading about all the Carnival offerings listed in this issue. And, for that matter, buy we hope you enjoy Carnival!
Not to rain on any (Carnival) parades, but as usual, these pages are graced not just with content about leisure and fun, but also some serious journalism that we hope will enlighten and enrich. It's very much worth it to take the time to read our piece on the whole Tejpal/Tehelka affair. A lot of work went into the piece, which takes a step back and gives the whole picture from a thoughtful, analytical perspective.  The same goes for our story on the taxi blowup, which, in the end, is as much about the need for all to adjust to the state's rapidly changing tourism reality than the particular grievances of any single party.
On these pages, you will read about the wonderful new restaurant Indian Jones on Chogm Road in Calangute, and a great new venture selling Sleek kitchens in Porvorim (and yes, they really are sleek!). We tell you about a wonderful exhibit currently on display at Sunaparanta in Panjim by famed artist George Oomen, and bring you some fantastic new wine offerings by Charosa Vineyards, now launching in Goa. Manipal Hospital has offered us a heart-warming piece on the saving of a young life, and DJ Johnny Deep serves up some spiritual wisdom for your mind, body & soul on this very page.
Last but certainly not least, we'd like to draw your attention to two extraordinary events that Goa Streets is hosting with The Little Door in Calangute (formerly Molly Malone's) and Club Tito's South Goa, at the Radisson Blu Resort on Cavelossim Beach. Internationally-acclaimed DJ Hamza from New Delhi will be performing with Rajasthani percussionist Latif Khan – a unique DJ/Percussionist Duo who play a soul-stirring blend of house, east-west fusion and world music. Hamza was in Goa a few months back, performing with Portuguese percussionist Manu Idhra, and his Goa tour this time around with Latif promises to be every bit as wonderful as the first one! The fun takes place on Thursday, March 6 at the Little Door and Saturday, March 8 at Club Tito's South Goa. See you there, and bring your dancing shoes!
The Goa Streets Team