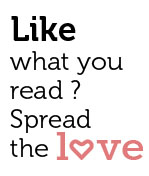 Share
When illness arrives, seek when the body is out of balance, mind when modern medicine fails to heal, pilule many people turn to alternative treatments that take into account our entire being, melding mind, body and soul into one.  Held up to strict scientific scrutiny, these practices may fall short. However, the faithful swear by them, and at the individual level, many tell stories of miraculous recovery.
Goa, in particular, is fast becoming a centre of alternative healing. And nowadays it's not just for the hippies and wanderers on the palm-fringed beach belts. Panjim in particular has been embracing New Age energy-based therapies, with the newest addition being Reiki, a Japanese healing practice based on the concept of "universal energy."
Darpan Kaur, a Reiki Master and Hypnotherapist from CHII (California Hypnosis Institute of India), recently shifted to Dona Paula. She is also a certified Angel Card reader and teacher, from Hay House. A truly unique experience is getting a chakra reading, which she does with a crystal pendulum that reveals areas of energy blockage in your body.
"We all know how to heal ourselves, our body knows it and deep inside our soul knows it, but we sometimes need help, someone to guide us through the process and maybe show us a different perspective," Darpan explains.
What do therapies like Reiki really do? Reiki is an alternative medicine practice that originated in Japan in the 1920s. It is based on qi, which practitioners say is universal life force energy. Sometimes called palm healing or hands-on-healing Reiki, 'universal energy' is transferred through the palms of the practitioner. Ex VJ and now actor Yudi from films like 'Break ke Baad' shares his personal experience. "My Reiki experience was and is a life altering one. It infuses your being with the endless flow of the universal energy without judgment or prejudice. All you need is faith and belief and an open heart. Darpan has been generous and kind as a healer, guide and master, by taking me on an incredible journey of healing, gratitude and self-realisation."
Reiki attracts people who are contending with physical ailments, emotional issues, relationships and other areas of life that could do with a little boost.
And it can also be given from a distance. Darpan runs a website called 'OnBoardTheReikiBus.com' which has an even more unique way of sending Distance Reiki. Known as a 'Reiki Shower,' five empanelled healers get together and provide Reiki showers for a specific problem, no matter which part of the world you are in. As energy flows through you it gently clears energetic obstacles that stand in the way of healing. The energy of the Reiki Shower works to reduce stress, induces relaxation and opens the blocked chakras and energy, which in turn triggers the body's natural abilities to heal itself.
"Being happy doesn't mean that everything is perfect. It means one is happy with the imperfections," Darpan says. She started her spiritual journey after a very successful stint in the corporate world, heading a famous international brand for the Asia Pacific region. After practicing in Mumbai, she decided to move to Goa, where she now works as an independent consultant. Traya, a unique platform for natural medicine and healing, has also signed her up as a consultant. Rakhee Salgaonkar, owner of Traya says, "Traya is an effort to introduce nature and natural healing back into our daily lives. It's our endeavour to introduce age-old wisdom and medicine to combat lifestyle disorders of today." <
Editor's Note: It must be noted that the scientific community generally considers Reiki to be a pseudoscience, and that the proposed mechanism for its effectiveness – qi – has not been established. Organisations such as the American Cancer Society and Cancer Research UK warn that Reiki should not replace clinically proven treatments
for serious illnesses such as cancer, though it may be used as a supplement to conventional medical
treatments.