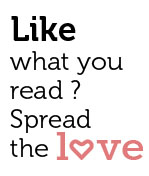 Share
Indischer Sadhu Painting
The First Gentleman Painter of Goa
If you haven't heard of Antonio Xavier Trindade, vcialis 40mg to be sure, you are not alone. But perhaps a more relevant question than 'have I heard of him?' would be 'should I have heard of him?'
The answer, dear reader, is a definitive 'yes'! You see, Mr. Trindade was not just a good artist, but it can be safely said that he was a great one. Relatively unknown for several generations after his death, his work has been making a comeback of late – with an exhibit just this past week at the Fundação Oriente in Goa.
Goa? Why Goa? Well, turns out Trindade was a Goan himself, born around 1870 in Assora, Bardez. He was the first gentleman painter of Goa, winner of a great many prestigious prizes and referred to by art critics as the Rembrandt of the East. It's taken contemporary Goa a long time to claim this artistic giant, but it appears to finally be doing so.
Portraiture and landscapes were Trindade's favourite subjects, deftly handled in paint, pencil, charcoal and watercolour.  As a student he won prizes in exhibitions at the Bombay Art Society annual exhibitions. Trindade's  work crossed Eastern and Western cultures,  always exhibiting an intimacy with local Indian lifestyle and unusual harmony in his colour schemes.
He was recognized as one of India's leading realist painters, and French artistic circles slated him as the most inspired colourist of this country. He won the Gold Medal in1920 at the Bombay Art Society for a painting of a reclining lady, his wife Florentina (with whom he had eight children) having posed as the model. One of his daughters also posed for several portraits, reflecting the artist's trademark spontaneity and a rich flesh-tint. His portraits of famous personalities  such as Annie Besant and Lady Ratan Tata are at  the National Gallery of Modern Art, Delhi.
A modest person, he often went to the seashore to paint, and art students were welcome at his home to watch him work. A diabetic, he had one leg amputated in 1933, and his other leg was amputated a year later after a fall. Later, he went to live in London with his daughter, and died of a heart attack in 1935.
Antonio Xavier Trindade
Esther Trindade, one of his daughters living in the USA, created the Esther Trindade Trust in the 1990's, putting together the Trindade Collection. In 2004, the trust donated the collection to the Fundação Oriente's India delegation, located in Panjim, to permanently exhibit the paintings in their homeland.
The exhibition António Xavier Trindade – a painter from Goa (1870-1935) previewed on 24th November 2012. The 29 oils, watercolours and drawings, from a collection of 144 works by him and his daughter Ângela Trindade (1909-1980) – a fine painter in her own right – took your breath away.
To celebrate the artist and his life, a watercolour titled "Sadhu" was recently acquired from a collector in Europe, and exhibited on 3rd July 2014 at the Fundação Oriente. Thankfully, Goa's gentleman artist is finally getting the recognition he deserves.