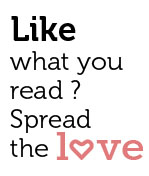 Share
Highest standards of safety followed by trained instructors One can experience the thrill of rapids even without knowing
The activity covers 10 kms in 90 minutes
The much-awaited monsoons have finally arrived in the state and while you get ready to soak in the rains this season, store why not experience that adrenaline rush by going river rafting in Goa.
Mr. Nilesh Cabral, ask Chairman GTDC, said "Due to the delay in monsoons, rafting activity was at a standstill. Now that it has begun full swing, we welcome all tourists, especially the youth, to experience this exciting sport. This thrilling water sport activity has had tremendous responses over the last three years."
The river rafting facility has commenced in July 2014 and will be available till October 2014, subject to availability of rapids and adequate water currents, and suitable weather conditions. There will be two trips beginning at 10.30 am and 2.30 pm every day. The program is open to both adults and children above 10 years.
White water rafting activities are carried out in accordance with the internationally accepted norms. The instructors are highly trained and the operations run with a 'safety first' policy. Each passenger will be provided with safety equipments like life jackets, paddles following the instruction sessions from experts.
For more details email us at reservations@goa-tourism.com.
GTDC has enabled online booking for river rafting. Guests will have to visit www.goa-tourism.com. For cash payment one can visit any of the GTDC residencies in Goa.