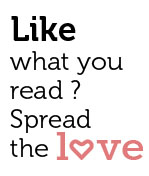 Share
The Complete Story
The new slogan of Goa's Tourism Department 'Kenna slow, prescription Kenna fast' ('sometimes slow, sometimes fast!'), is an apt description of tourism in Goa. Tourism here has always had a topsy-turvy ride. Everybody has high hopes at the beginning of the season, though some are in tears at the end.
Was this past 'high' season a good one for Goa? It depends on who you ask. All those catering to budget travelers are walking away happy, as are those with establishments and services frequented by Russians. But many high-end restaurateurs and other purveyors of haute diversion are not wearing a smile in these closing days of the 2013-2014 season.
"Business has been down by at least 40 percent this year," said one owner of a fine-dine restaurant who, not wanting to make business even worse by publicly projecting pessimism, asked that his name not be used.
To be sure, actual tourist arrivals are up, even if most are not the high-spending types many Goans would prefer. And many of the issues that are keeping higher spending tourists away – ubiquitous garbage, inadequate infrastructure like roads and sewage, ridiculously high in-season hotel rates – are slowly but surely being addressed. In the end, it's too early to write off Goa as a preferred international tourist destination – and with continued political upheaval in rival destinations like Thailand and Egypt, there's plenty of reason for optimism going forward.
State authorities are relentlessly promoting Goa as a tourist destination. Beginning this week, Goa is hosting the Goa International Travel Mart (GITM) with participants from around 30 countries, so that even more tourists come to Goa.
After a slow start, this season went into overdrive in January, followed by a slump and then a slight revival during carnival and Valentine's Day, before slowing down again. This year some beachside restaurants and businesses in the coastal belt – Arambol, Morjim, Agonda, for instance – already shut shop in March, marking the end of the season for them. Others, though, are licking their lips in anticipation of the summer holiday season.
Summer is traditionally the time Goans settled in other places like Mumbai come back 'home' for holidays and Goans inside Goa head to the beaches for their annual 'salt water baths', which supposedly have healing properties. The big event, though, is an annual festival promoted by the Goa Tourism Department usually held in the first week of May featuring sea food and entertainment. Summer time also means cashews and mangos, both of which are harvested during the summer months. Many five-star resorts like the Alila Diwa Goa and the Park Hyatt in South Goa organise festivals promoting cashew feni and also food festivals around the mango.
Russians are now the biggest group of foreign tourists in Goa. Russian charter tourist arrivals slumped after violent protests by taxi owners in February and the cancellation of an Indo-Russian music festival in January received wide negative publicity in Russia. But those arrivals have again picked up in the Candolim-Calangute beach belt. The southern belt of Colva-Cavelossim is also full of Russian tourists.
The government and others are going to pains to promote Goa as a year round destination. For some, the main attraction is sun and sand, while others see it as a party hot-spot. It's also a cheap getaway for retirees – as with the older British tourist.
Local Goans in areas like Candolim are scrambling to keep up with the changing tourist landscape. Seby Fernandes, a Goan in Candolim whose family runs a restaurant, a small guest-house, a beach shack and also water sports, says, "The Russian tourists are different from say the British charter crowd. They're mostly young couples who want to party, unlike the British charter crowd which is mostly retired people. The government should do something about the sound restrictions for nightclubs and open-air party spots and allow them to play music till late because this crowd likes to party."
According to Ekaterina Belyakova, head of the Russian Information Centre in Goa, and a partner in an Indo-Russian charter tour company, Goa's unique blend of "freedom, peace and positiveness" is what attracts people from Russia. "This atmosphere is one of the main treasures of Goa for both residents and tourists, for anyone who loves Goa. We must protect this cultural treasure," she says.
With all its faults, tourists often end up end up falling in love with Goa. Says one Sumit, a Delhiite I spoke to in Baga, "Goa has a relaxing vibe. This is a place where you do not want to leave. We loved the beaches, the churches and relaxing by the pool. I had always heard great things about Goa and always wanted to come."
Shoma Gupta from Kolkatta said she was particularly impressed by Goa's Portuguese heritage, especially the churches. "A visit to Goa is never complete without seeing its beautiful churches and chapels. We spent one full day exploring the churches."
At this week's inauguration of the GITM, Goa Governor Bharat Wanchoo spoke about the need to preserve the good things about Goa – from the environment to the culture. "We therefore need to promote sustainable and clean tourism which should in fact be our forte," he said.
That's, of course, easier said than done. Much of Calangute – Goa's most popular beach destination – has changed, many say, for the worse. What was once a spectacularly beautiful fishing village with a magnificent beach front has now deteriorated into an ugly, unplanned and disastrous sprawl. But the tourists, especially those with limited resources, still pour in – because of marketing and because 'Calangute' is the only place many of them have heard of.
Many locals bemoan the presence of legions of Indians of limited means inundating Goa, spending little and messing a lot. However, there's another way to view this. People who a generation ago in places like Gujarat and Karnataka could never have even dreamt of taking a holiday in another state can now do so – a testament to the country's overall economic growth. And as large numbers of Indians move from the lower classes to the middle classes, and from the middle to the high, we can expect even more visitors to Goa. And as long as we can find a way for our infrastructure to keep pace, with smart, well-planned strategies, it's still possible to harness all this into better fortunes for all.
Although the first charters back in the early 1980's were German, the British became the highest number of charter tourists by the year 2000, and now it's the Russians' turn to bask in the sun. Michael Lobo, who represents Calangute constituency in the Goa Assembly, and also owns or has stakes in a number of resorts and restaurants, says tourists from richer countries like Norway, Denmark, Switzerland and France have stopped or reduced because the beaches have become dirtier, and there is garbage everywhere. Tourists from these countries, he said, are particular about cleanliness.
In the two years since he was elected, Lobo has managed to bring about some change by improving garbage collection and starting work on a sewage treatment plant. The Goa government under Chief Minister Manohar Parrikar has begun widening roads in the coastal tourist belts, among other infrastructure improvements.
Philomena Fernandes, a member of the Calangute panchayat, blames outsiders for bringing in negative influences like drugs and prostitution. "It is because of this that the quality tourists which we used to get earlier have stopped coming," she says.
Ekaterina says around 15% of the Russian charter tourists stay in five-star hotels. These folks, she says, tend not to venture out of their resorts, swimming or idling by the pool or relaxing on the beachfronts and sampling the restaurants and other facilities like yoga classes, ayurvedic massages, or sampling the wares in the shops within the resort. It's the Russians of lesser means, apparently, who tend to spread the economic love to a wider area.
With the mining ban now in effect for more than a year and a half, tourism has taken on added importance as the state's top revenue generator. Tourism Minister Dilip Parulekar says the industry is still growing rapidly, with around three million tourists visiting Goa last year.
Foreign charter tourists are also increasing. According to figures provided by Ralph De Souza, spokesperson for the Travel and Tourism Association of Goa, 626 charter flights landed in the 2009-10 season, bringing in 1,37,790 foreign charter tourists. In comparison, in the ongoing 2013-14 season, more than 1,85,670 tourists have come from Russia alone on 766 flights. As of March 23, a total of 975 charter flights from different countries landed in Goa, bringing in 2,38,535 passengers.
To keep up with Goa's tourism boom, the number of hotel rooms in the state is rising by about 10 percent a year, according to government figures. For the record, there are 2,872 hotels in the non-star rated category with 27,988 rooms and 50,732 beds. In the star-rated category, there are 49 hotels, including 23 five-star and five-star deluxe hotels, with 4,519 rooms and 8,370 beds. These government figures are as of June-end 2013.
Ekaterina predicts that more than a million Russian tourists will be visiting Goa in the next few years. Let's hope they'll be joined by more than a few Swedes, Germans and Indians with money to spend.