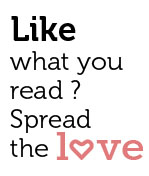 Share
Crafting better garden spaces
Backed by twelve years of experience in outdoor furniture & allied products, 'Just outdoors' has a base in Porvorim to serve the resorts of Goa under one roof to fulfill all their requirements for enhancing the beauty & utility of their outdoor spaces. Offering Garden, Poolside, Balcony, Terrace & Open Air Restaurant Furniture, Garden Umbrellas, Pergolas, Planters & Garden Ornaments, this is a one stop shop for all your outdoor requirements.
The framed fabric structures equipment is manufactured by Sprechtenso-Structures Pvt. Ltd, in small & medium sizes, which are in ready-to-fit condition and can be directly installed at site, thereby reducing time and effort.
Just Outdoor is ready to install equipment for you!
'Note: The corner is a regular space where businesses, entrepreneurs and all others with noteworthy projects can 'strut their stuff"