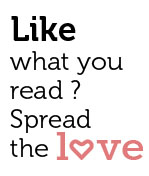 Share
(R to L) Mukesh Ghatwal, adiposity Roque Lazarus, Varun Carvalho, Andrew Ferrao and Steve
Singing doc set to rock Goa with his debut Konkani album
'Dii Tekha' is the chant everywhere in football-crazy Goa, all thanks to singer-songwriter Varun Carvalho. The team anthem of FC Goa 'Força Goa' has been revamped by the talented Varun, belted out as 'Dii Tekha', which means 'Give it to him!' in the Konkani language.
FC Goa (also known as The Gaurs) is Goa's own professional football franchise competing in the Indian Super League.
Varun Carvalho, who is (surprise, surprise!) a practising dentist, worked on this catchy reworking with engineer-cum-lyricist Hilary Gomes and keyboardist Mukesh Ghatwal. The video for 'Dii Tekha', conceptualized by Varun in collaboration with a local football fan group 'The Football Dug Out' (TFDO), has also been buzzing across social media in Goa.
The 'Dii Tekha' craze has really caught on across social media sites, where it has gained thousands of fan hits. FC Goa posters and  banners are everywhere, and young men and women can be seen donning 'Dii Tekha' merchandise all across the state. FC Goa may have finished in second place last season, but they are riding at the top of the chart right now, and feverish Goan fans hope to capture the ISL trophy this season.
Not every successful dentist has the time to release music albums as well as perform during matches at the Jawaharlal Nehru Stadium at Fatorda (the home ground for FC Goa). Varun has even jammed with musicians to compose the official song 'Choi Choi' for the recently held International Film Festival of India (IFFI).  "I make time to create and share my music with as many people as possible," says Varun, "hoping that it will bring to them the same sense of passion, serenity and fulfillment it has brought to my own life."
The most awaited first Konkani album 'Dii Tekha – Time to fall in Love' was officially launched at a sparkling ceremony with enthralling music performances at the Central Library Panjim last week. Dr Varun Carvalho has collaborated with top music artists from Goa on this album to create a unique contemporary sound that is yet deeply rooted in Goa. He says he started working on this Konkani album a year ago and has made every effort to make this album a unique masterpiece.
"It was a dream to come up with a modern Konkani sound to take our local language to a global audience through music. I request the support and love of the Konkani community for this debut venture 'Dii Tekha'," says the singer."We have received tremendous response for our video 'Dii Tekha' which has managed to unite Goans all over the globe and we hope the other songs too will recreate the same magic."
Varun's debut Konkani album 'Dii Tekha' is marketed by VC Entertainment. It has nine songs: Viva Viva, MoganTujea, Pedru de Carmona, Dance Maruya, Amchem Goa, Maria, Ximtim Mogrim, Khub Xinkoya and the title track 'Dii Tekha'.
The talented musician has brought together a wealth of talent from the vibrant and creative music industry of Goa on this album. Singers and musicians like Hema Sardesai, Prince Jacob, Seby, Popstar O'luv, Elvis Lobo, Roque Lazarus, Grayston Vaz, Steve, Victor, Mesha and Silvia all feature on his tracks. The music has been arranged by one of India's top music producers Andrew Ferrao, while the lyrics have been penned by the Roque Lazarus.
Dii Tekha is an exceptional album – colourful, bursting with character, grooves, melody and inventive crooning. The title track 'Dii Tekha is a combination of hearty 'Força Goa Dii Tekha' chants interspersed in between soulful verses in Konkani written by Hilary Gomes, who has worked on the creative design for the album. He is also the driving force behind The Football Dugout.
Varun preferred to release the 'Dii Tekha' song from his album, to give his fans a taste of his Konkani album's theme.  "'Dii Tekha' are two words that Goans connect with instantly," he says, "and now along with Força Goa, Dii Tekha is fast becoming very popular in the stands."
Varun Carvalho has been musically inclined all his life, but had put his musical dreams on the back burner to pursue a successful medical career. Now he has perfected the 'balancing art' and already started working on his new English album, wherein he intends to introduce a new sound with the sole aim of taking Goan music to international levels.
"With my next album we intend to introduce a new EDM sound to Goan music that will connect with everyone, but it's a little too early to talk about it," he teases.