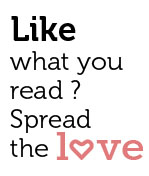 Share
Pandit Mukesh Sharma

Two Evenings of music with Pandit Mukesh Sharma
Mukesh Sharma Is India's leading exponent of Sarod. His highly versatile and aesthetic perception of the sarod has enabled him to touch the most profound depths of this instrument. His soulful rendering of the raga, order purity of style and uniqueness of imagination combine with brilliant technique blending elements of "Gayaki" (vocal rendering) and "Layakari" (instrumental rhythmic patterns) to make his recitals enchanting.
The outstanding feature of his rendering is that it not only reflects the musician's mood and his nuances but also adds to the overall power and effect of the ragas. His music is filled with melodic command and rhythmic complexity that make an experience incomparably sweet, melancholic and joyous.
His father, the late Pandit Rasik Behari Lal, was an eminent sarod artist, a disciple of the great sarangi maestro Pandit Ram Narayan. Mukesh had his initial training from late Pandit Suprabhat Paul, the late Dr. Ramaballabh and Pandit Birju Maharaj. He has also received guidance from the sarod maestro Ustad Amjad Ali Khan.
Mukesh was the winner of the "UP Sangeet Natak Academy Competition" 1976-77 & 1977-78, the "All India Radio Music competition" 1979, All India Inter University Competition" 1982 & 1983, the "Sur-Mani" title at the Swami Haridas Sangeet Sammelan at Mumbai 1988, the "Yuva Pratisthan Puraskar" Lucknow 1989, High Achievement Award for Contribution and Promotion of North Indian Classical Music in Reunion Island 1997. His achievements also include a Senior Fellowship from the Ministry of Culture, Govt. of India 1995 to 1997. His biography is published in "Asian/ American Who's Who" and "Biography Today".
Mukesh Sharma has created an enviable niche for himself in the field of fusion music and has worked with Paco de Lucia, Zakir Hussain, Karsh Kale, Emam & Yashoda, Peter Lerche, Gerald Deocke & other eminent musicians the world over.
Pandit Mukesh Sharma
He has performed creditably at various major concerts in India, France, Greece, Slovenia, Australia, Germany, Spain, U.K. Latvia, Estonia, Russia, Mauritius, Reunion Island, Nepal, Singapore, Malaysia, Bangladesh, Pakistan, Sri Lanka, Norway, Sweden, Finland, Poland, Austria, Holland, Cyprus, USA, Israel, Bahrain, Oman, Nigeria, Qatar and UAE.
Location: Art Chamber, Galeria de Belas Artes Castelo Vermelho, Gauravaddo 115/A, Calangute, Goa, India
Passes: Rs 300
Advance bookings: artchamber@gmail.com Or: 9823217435
Rudolf Ludwig Kammermeier
Art Chamber, Castelo Vermelho 115a, Gauravaddo, Calangute, Goa M: +91 9823217435. Web: www.goa-art.com