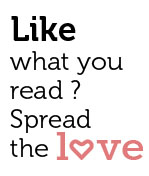 Share
Photography is easy. Good photography is not. It requires talent and skilled expertise to catch moments in their natural poise and spontaneity. Or to capture fleeting emotions – that mischievous twinkle in the little girl's eyes, or the flirtatious glance of a young man cast at the pretty lady passing by, viagra 60mg or the unmistakable chemistry noticeable in the bridal couple on their wedding day.
It's not just about clicking. Some creative photographers, tantalized by the beauty of nature, work with wildlife – ants marching in an army on an anthill, or a humming bird sipping the nectar from a flower, or a baby kangaroo peeping from its mother's pouch.
Then we have the fashion photographers who work with models and high profile celebrities, forging a path of their own in the entertainment industry.
We Goans are proud to boast of our own set of passionate photographers. I chatted with a few of them, and heard them speak about some of the prevailing challenges and awkward moments as they trod the path less travelled.
 Journalist-photographer Frederick Noronha says, "I click photographs of places, people, news, anything that needs to be recorded; anything that would have value if it is shared. I love copylefting my photographs. Over the past two decades, I have shared over 46,000 photos online." Copyleft is a general method for making a work free, and requiring all modified and extended versions of the program to be free as well, something that Frederick is passionate about.
On the scope of photography as a career in Goa, he adds, "This is a very complex issue. Some have repeatedly argued that the market has shrunk over time. I think we need to understand the new dynamics setting in place."
Photograph by Aslesh Kamat
Aslesh Kamat, an independent photographer who loves shooting and experimenting in all the genres of photography, speaks about his latest passion. My latest crush is shooting Indian weddings. It is the most beautiful genre in which a creative photographer can work wonders."
Aslesh Kamat

Aslesh adds, "Goa has a lot of scope to pursue creative photography. But it's a tough world out there. And things don't happen overnight. One needs to build one's own market and client bank. Besides, there are lot of freelancing opportunities with the various editorial publications and websites. If you don't look at it from a professional angle, it is a very expensive hobby."
Rocky Wilz, who owns his own photography studio in Margao, says, "I like capturing people looking 'glamorous' especially on their wedding day. My forte is fashion and wedding photography. Creative photography has a lot of scope as long as the photographer can sustain himself financially in the initial period."
Rocky Wilz
Photograph by Rocky Wilz Studio
Photograph by Aslesh Kamat
Initial financial backing is needed to set oneself up, and then later one has to market one's work to have a continuing source of clientele, which is not easy to come by. It may take some years to get established and one needs a keen interest and passion to survive the pitfalls.
Let's take a look at some tense moments and potential goof-ups some of our popular photographers and aspiring shutterbugs have faced in the initial stages of their journey.
Frederick Noronha recalls a time when he was sent to photograph Vice Chancellor Dr. B Shaikh Ali of Goa University, as the regular photographer of the Herald was out of office.
"Those were the days of old-style film cameras. When I got ready to click, the shutter simply wouldn't press. I was very raw in those times, and couldn't for the life of me guess what was wrong. The kind, soft-spoken and patient Dr Shaikh Ali showed no irritation. After waiting a minute or two, my colleague cut the embarrassment by resuming their Q & A. Then, the shutter pressed! I was confident that it would work now. And asked the historian-Vice Chancellor to oblige again. He donned his best smile. Again, no click! We decided to cut our losses and just gave up on the photo," adds Frederick.
"On returning to office, I didn't have the heart to tell the official photographer what had happened. I must have been 19 or 20 then. He developed the film, and was a bit scared to find nothing on the print. 'It looks just like cloth,' he told me. Of course, it was the curtains!"
Rocky recounts his own tense moment. "I once forgot where I had kept the spare camera battery, and the one I was using was almost dying out – the event was going on… I couldn't believe that I would not be able to continue clicking and just touched my hand to my chest saying 'O God', and there in my shirt pocket was my spare camera battery!"
Dr. M. Pereira, a doctor with a passion for photography, took photography classes recently and spoke about her experiences in handling a Canon EOS 1100D camera. She says, "I love photography. I am thinking of an early retirement from the medical field and experimenting with photography."
She said, "I see here in Goa photography is a male dominated field. We rarely see females with a DSLR hanging around their necks and squatting to take any shot. Where have all the female photographers gone? Or are they yet to make that grand entry?"
Photograph by M Pereira
She rolls her eyes as she tries to recall some of her embarrassing moments at trying her hand at clicking. "It's quite embarrassing for the amateur and hilarious for others when you try to see through the viewfinder and find that the lens cap is still on. It's happened to me a couple of times. Also, one needs a steady hand to click. Or the photographs will be blurry. Of course, you can switch to automatic and get better shots, but if you want to improve yourself in this art, it's time that you go manual."
"When I was clicking a shot, one of my friends asked to see the camera and he seemed to have changed the settings. I had a tough time getting my shots after that as the pictures were turning a shade yellow," retorts Dr. Pereira.
She adds, "On one of my recent trips to Goa, I found that people really have this odd habit of staring at you for an unusually long time if they find you clicking photographs of some trees, fields, skies… I find it exciting to do so. But some people here think I am nuts clicking  some insect crawling on a leaf or some cows grazing in the fields."
Passion, determination and an eye for detail are all keys to being a good photographer. After all, when a moment in time is frozen in a photograph, we get a glimpse into something important about who we are.
./
/