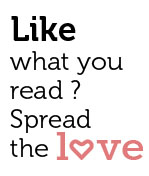 Share
Who Said You Can't Enjoy Opulence And Love The Planet, medicine Too?
  Nestled In The Biosphere Of The Western Ghats, Amoravida's 15 Treehouse Bungalows Meld Modern Comforts With Environmental Sustainability
 Water and Waste Is Recycled. Solar Energy Is Used. Carbon Footprint is Reduced.
Wildlife Corridors Are Preserved. Landscape Brings Back Native Species.
  Could This Be The Future of Indian Real Estate?
 By Goa Streets
Neither Goa nor India at large has seen anything like this before. A truly unique concept in real estate is making its debut in north Goa in the backwaters of the Chapora River, at Dhargalim. Amoravida is the brainchild of Uttam Davé, one of India's top real estate and hospitality experts. He also heads the Atmanya Group, which is bringing us Amoravida. Uttam recently spoke with Goa Streets to outline his vision for this stunning project that, if used as a model for future development, might just make a lasting contribution to the cause of saving our planet.
Goa Streets: Please describe the vision and concept behind Amoravida.
Uttam Davé: The vision behind Amoravida is to create a genre of residential housing that sits lightly on the land, and is entirely sustainable, not just paying lip service to it. The concept is hence of Treehouse Bungalows that float above the land, while the biodiversity of the land remains and flourishes under the homes.
GS: How common is this kind of eco-sensitive, sustainable housing in India and in Goa?
UD: Entirely uncommon. To our knowledge this is the first of its kind in India. We believe it raises the bar tremendously for eco-sensitive housing in India. We intend to do more such projects in Goa, a State that is acutely conscious of its eco sensitivity.
GS: What are the main USPs of the Atmanya Group and Amoravida?
UD: Atmanya creates spaces that allow people to get in touch with their inner Self, through Nature. It is a profound way of creating new living spaces and new communities.The buildings at Amoravida are a playful interaction with nature, with mature trees intertwining with the buildings, skywalks that engage all the senses, while providing vistas to the river water and the biodiversity of animals, birds, butterflies, and a humongous variety of flora, while the breezes play with your hair.
GS: What made you decide to do this project in Goa?
UD: To my mind, no other destination in India allows for such a development, that is in harmony with nature, and that will also find buyers who want to make a home outside of the crowded and polluted metros.
GS: What other projects have you done besides this one?
UD: We are doing a Heritage Resort based on the Kumaon region of Uttarakhand in India. We have also started on a private nature conservancy in the Corbett National Park region of Uttarakhand, India.
Both these projects are naturally also eco-based.
GS: When will the project be ready?
UD: December 2017
GS: How much does each unit cost?
UD: Prices start at Rs. 3 Cr and average Rs. 3.5 Cr. The waterfront units are priced at Rs. 4.5 Cr.
GS: How big is each villa?
UD: 3650 square feet
GS: Please describe the location and setting of Amoravida?
UD: The location is on the backwaters of the Chapora River, at Dhargalim.It is a very quiet zone, surrounded by forests and the slopes of the Western Ghats. The location is such that one can also come to the site by boat from the Chapora Jetty.
GS: What is your impression of the Goa real estate market at the moment?
UD: The market is currently going through a slow period, and has been for almost 2-3 years. However, having said that, the bottom has been reached and the turnaround has begun. This is evident already in how average prices of housing have started rising in Goa, averaging 6% and more per annum as per statistics available. Hence not only is Goa a great place to live and make a home, it's also one of the few markets in India showing appreciation in real estate values
.
GS: Do you see a high demand in Goa now for this kind of eco-sensitive housing?
UD: I don't see a large demand for this right now, as the market is price sensitive, and hence developers would like to keep the prices down and maximise profits. This is because such projects are more expensive than conventional projects. In our case, while our development cost is almost 40% higher, we have kept the prices 10% below the market average, compromising on our profits, as we want to give consumers true value, a new way of living, and set a new benchmark in residential housing. Promoting the concept of eco-living is most important to us – that is our vision. We are not short term players and have a very long horizon.
GS: Please tell us a little bit about yourself, your interests and why you decided to do this project now in Goa.
UD: I am passionate about nature, wildlife, flora and fauna. I am an active birder, have collected butterflies in the past as a hobby, and am often on safari. I love forests, mountains and hills and spend a great deal of time with them. Goa offers the best of all of these, in a unique eco-system, that is labelled as "one of the ten hottest hotspots" of biodiversity in the world. What better place to do a project like this and prove that development and conservation can co-exist, and do not have to conflict. We have adopted the international guidelines of "EcoLodges" for this project. We are saving 26% in carbon footprint and emission of greenhouse gases, amongst many other measures. There is considerable use of solar energy. All water and organic waste will be recycled. Our landscape plan will bring back native species, of which there are already 109 species on the site, many with Ayurvedic content. Natural wildlife corridors have been protected. I am sure this project will win many awards in future for the thought that has gone into it.
About Uttam Davé
Uttam Davé is a renowned real estate and hospitality industry expert, currently pursuing a variety of entrepreneurial interests under the flagship Atmanya Projects LLP. He is widely recognised for his pioneering and entrepreneurial spirit, and for a track record of growing successful ventures in a variety of fields. Uttam is a Fellow of the Royal Institute of Chartered Surveyors (RICS) – an international mark of distinction from a global organisation with invited members who represent best practices, ethics, and professionalism in land, property and construction. Between 2004 and 2013, Uttam was President & CEO of InterGlobe Hotels, a joint venture between InterGlobe Enterprises and Accor for the development of Ibis brand hotels in India, Bangladesh, Nepal and Sri Lanka. From 2004-2011, he was also concurrently Head of Development for Accor Hotels in this region. During the period 2004-2013, Uttam, from being Founder-First Employee, incubated and led a series of ventures in the hotel development space, leading to a total asset value of all the ventures of approximately US$1 billion.
For more information about Amoravida, click here:   amoravidagoa.com