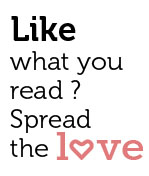 Share
As a youngster I had the good fortune of being introduced to one of the most fascinating art forms – theatre! I discovered the chance to do two things – to step out of reality into a fictional world where I could explore and to an extent experience the life of another person or character – and also to create a temporary reality for others who were watching and provide them with food for thought on issues that mattered!
I also observed that this kind of an experience was something that practically anybody could have. That was the case with our theatre group, search The Mustard Seed Art Company, which has given hundreds of children and adults that opportunity over the last 25 years. What could I do that allowed me to continue exploring my creative side while also helping others with a platform to live their dream? What was required? Perhaps just a space where people could explore creative ideas and see what others were doing!
After having spent the last few years in the more serious field of Information Technology, my hands were itching to get back to exploring more of the arts! If all that was required was a space, then hey! maybe I was in luck! A 260-year-old ancestral house in the beautiful village of Majorda in South Goa that was tired of sitting quietly without activity…
The small changes that needed to be done to spruce up the place began in June 2012 and went on through the monsoons – almost as if the rains didn't matter! And lo and behold – an Art and Learning Centre was born in November! And what better name for it than exactly what it was meant to help others do – Carpe Diem!
A Latin phrase popularly translated as "Seize the Day!", Carpe Diem is an Art Gallery &  Learning Centre for creative explorations as well as a venue for small performances – which could include theatre, music, dance classes, book launches, culinary classes, seminars, film screenings, art workshops and more. With both indoor and outdoor venues, its aim is to give both first timers as well as professionals a chance to attend or organize tailor made events in their field of interest as varied as drawing and cooking, yoga and etiquette classes, or choral performances and theatre productions.
While North Goa has been blessed to have quite a few creative spaces that people can easily access, one can literally count on one's fingers such spaces in South Goa. Creative hubs such as Art Escape, Goa Chitra, Peace Cottage and Big Foot are among the few existing spaces of discovery and creativity. With so much untapped potential in the South, the hope is that spaces like this serve to give people more options to explore their passions and experience a more holistic lifestyle as opposed to the rat-like race that best describes so much of contemporary life.
Starting January 2013, Carpe Diem is offering regular yoga classes three times a week. We will also be holding book reading workshops for kids and adults – the first one to be held on the 12th January by experienced book enthusiast Jugneeta Sudan, a nutritional seminar on weight loss and more on the 15th of January by celebrity nutritionist Ryan Fernando of Qua Nutrition, an Art exhibition by Bombay based artist Gautam Benegal, and more exhibitions and workshops by artists such as UK's Gillian Keightley in February as well as Dance Classes by famed Indian Choreographer Sonia Jaffer.
More information on Carpe Diem and its activities can be obtained on www.carpediemgoa.com or www.facebook.com/carpediemgoa.
Daegal Godinho is an Information Technology professional and a director at the Carpe Diem.