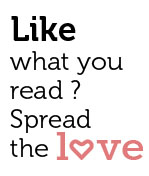 Share
Radio Plays in Goa
Madhav Borcar is the Assistant Station Director at All India Radio-Panaji. He joined AIR in 1984. He is also an accomplished Konkani poet whose poetry collection Yaman won the Sahitya Akademi award in 2001. In conversation with Streets Editor José Lourenço, Borcar reflects on the saga of the Radio Play, a theatrical genre that is still going strong.
José Lourenço:  Madhavbab, please tell  us about the history of radio plays in Goa.
Madhav Borcar: The radio play has a fairly long history in India. Since the inception of this medium, plays have become an integral part of the whole program structure. It enjoyed immense popularity since the beginning. It began first with Radio Bombay, then Delhi, Calcutta and Madras.Earlier these plays would be performed live, so a play would be rehearsed for two to three days before broadcasting it. This was around 1928, in other parts of India. In 1952, Konkani was introduced in AIR Bombay and since then radio plays have been produced and broadcast in Konkani.
Could you name some early popular plays or producers?
Raghuvir Nevrekar was one of the earliest playwrights for Konkani radio plays. One of his popular plays was Popaybabali Mumbai, wherein Popaybab visits Mumbai and on his return to Goa narrates his experience, it was a humorous play. Nevrekar had a keen sense of this radio media and he had a wonderful voice. Then there were some artistes from Mangalore, a lady called Rosy D'Souza, she was a very prominent radio playwright. Most of the varieties of Konkani dialects could be heard in these plays which were of maximum half an hour's duration. Sometimes they were broadcast in 3 to 4 parts, in serial broadcasts.
When did All India Radio Panaji commence broadcasting ?
Sometime in 1946 during Portuguese rule, a radio station started broadcasting from Altinho under the name Emissora de Goa. Broadcasts were in different languages – Portuguese, Urdu, Gujarati and Konkani. The radio play was not a popular form then, it was introduced later, after Liberation in 1961. We don't have any documentary evidence of radio plays of that time, but it is possible that they had some kinds of radio theatre. After Liberation the station was initially called Radio Goa. It was only on 9th January 1963 that it became Akashwani All India Radio Panaji. On the 9th of January 2013 we celebrated 50 years of AIR Panaji.
How did radio plays progress over the 50 years after Liberation?
The radio play was the most popular program of this station in those years, it enjoyed good listenership. All strata of society would tune in, because radio was the only medium of entertainment. Hence it attracted people from all walks of life to participate in this. Luckily we had very good producers of radio plays here, like Allen Costa, Baldino Araujo, Pundalik Narayan Dande, Puroshottam Singbal and Krishna Laxman Moye. They were on the AIR staff. A noteworthy quality of Dande and Moye was that  they used to write instant plays. If given a theme they would write and produce a 30 minute play within a day.
What were the themes of these plays?
Mostly social issues, like dowry, complexities of human life, etc. There were some plays on the history of Goa and India. We introduced a program called Foddni Fov which became very popular, they were short humorous radio plays broadcast in serial form. We cannot forget Nagesh Karmali, during his stint as announcer at AIR he wrote over 100 episodes for Foddni Fov. He created the popular characters called Pattu Potekar and Rajaram Rattawaddi. We also produced the regional versions of national level plays in Konkani. So we could get the best plays in Bengali, Assamese, Marathi, Sindhi and other languages.
Other than the in-house productions, what was the involvement of outside theatre groups?
A lot of folk plays were presented through this station. I remember Piety Perry from Benaulim, he would write and produce. Every month we would produce at least one folk play, and the practice still goes on. The plays would have titles like Mogacho Ghutt (The Secret of Love), they would have a mix of comedy and tragedy, they would show the problems faced by the seafarers community and other people.
What is the connection between radio plays and tiatr?
Some of the tiatr producers also produce radio plays. Even now we invite the producers of the best tiatrs, which have won awards, to produce the radio version of their tiatrs. There is a lot of difference between stage and radio. You have to make things more obvious for radio, it is very challenging. Certain plays cannot be adapted for radio. The number of characters for a radio play should not be more than six or seven, else the characters cannot get established. With the use of  narrative, dialogue and suitable sound effects we have to enact the situation so that the listener can visualize it well in his mind's eye.
What about book readings?
AIR Panaji has done work there too. Serial readings of short stories, we had a program of Katha Saptak, we chose seven short stories in Konkani for one week, and had them read by using drama voices. Those seven stories enjoyed good popularity, I remember Ashok Bhosale's story Chinch, we received very good response for that story.
What studio facilities are available for the radio play producers?
A Radio play studio has a special design. There is special equipment, different kinds of mikes and even some props to allow some movement. To develop perspective is very important so that people can feel the story as they listen. As the characters approach or move away from the mike, there has to be some distance to maneuver. That's why they say a radio play should not have too many characters. I have two volumes of BBC's Best Plays in print form, which I find very useful. Our station has won an award for Best Radio Production at national level for Pundalik Narayan Naik's Shri Vichitrachi Zatra.
Any interesting incidents during recording of radio plays?
 I have seen some actors during radio plays, even though they are in a studio and not on stage, they get deeply immersed in the play. One character in a very intense scene in a play actually wept, he was in tears. The play was very effective and the listeners really felt his emotion.
Do you plan to publish the station's radio plays in print form or as audio files for public access?
 We don't have immediate plans of publishing past radio plays in print form, but some of the old folk plays are really worth publishing. The copyright for the play remains with the Station for one month and then it reverts to the writer. In modern times there was Devdas Baboy and GL Goes, they were good writers. Dilip Borkar has also written radio plays.
We are in the process of digitizing our archives of radio plays. We will eventually be releasing volumes of select plays in digital format for public access.
.
.
.