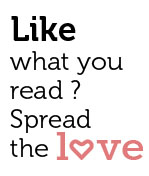 Share
Where in Goa can you get a seaview apartment with a terrace as large as a banquet hall, for sale a private elevator and master bathroom fit for a maharaja?
These days the answer is: lots of places.
Welcome to the luxurious world of the Goan superflat – a place of opulence and extraordinary square footage and breathtaking amenities and views.
Many of these abodes are being bought up by the rich and/or otherwise privileged classes from Indian metros and other fast-urbanizing cities. Goa's real estate developers are cashing in, store even though many Goans complain that demand from Delhites and others from richer Indian cities is taking real estate far beyond the reach of the average Goan.
If in the nineties it was the Mumbaikars who jacked up prices of real estate by liberally buying rent-back apartments in Goa's coastal locales for between Rs 12-15 lakh, sick it is mainly the rich and affluent from North India, especially Delhi, who are picking up plush flats for prices upwards of a crore of rupees.
"They formerly used to indulge in lavish farm-houses in Haryana. Now, having a holiday home in Goa with ceiling to floor glass partitions, overlooking the rivers and sea, is their latest craze," says Farooq A Shaikh, a Panjim-based architectural design and real estate consultant.
One reason why costs of real estate in some locales in Goa have hit the roof is because developers are offering world-class amenities and fabulous sea/river views, an out-of-the-world scene for many residents of land-locked northern India.
According to Shaikh, some builders in Goa are also roping in top Indian architects like Hafeez Contractor and Bollywood star wives like Gauri Khan and Twinkle Khanna, to  design signature flats for select clientele.
Some developers are also going out of their way to offer daily-life amenities in-house.
Take the Peter Vaz-owned Models Constructions, for instance. This company's 'Models Status' project located on the Taleigao plateau is one of Goa's first housing projects to have a visitor's lobby, and better still, an in-house super-market.
"It's a unique housing complex equipped with all amenities a modern lifestyle  needs … elevator, club house with gym, swimming pool, tennis court, extensive lawns and back-up power," says Alfred Fernandes, a sales executive at Models.
Other real estate offerings from the company include 2, 3 and 4 bedroom residential suites and penthouses at the Models Boulevard, closer to Panjim city. Elevators, stilted car parks, back-up power, swimming pool, club house and gymnasium all within the complex, are add-ons which a few years back were available only at five-star resorts.
Alfred says Marine Heights, the company's under-construction project alongside the Miramar-Dona Paula coastal road, offers classic homes at two levels — one along the Caranzalem main road offering 2 bedroom homes and 3/4/5 bedroom luxury homes on the top level nesting on the Dona Paula Hilltop, with 180-degree sea views.
Yet another project, 'Models Marine Vistas' is meant for the "rich and famous".
Aesthetically designed, two and three bedroom super homes with large balconies, equipped with all modern amenities and overlooking the Arabian Sea, the project is located on Marine Drive facing the beautiful Caranzalem Park.
"It's our flagship project," Alfred said, adding that its features include covered car parking, swimming pool, V3F enabled automatic lifts, children's play area, CPCB eco-friendly generator back-up for common areas/lifts, CCTV surveillance, 24-hour security, solar water heater, gym and club house.
A number of other Goan builders and real estate companies also offer these and more features.
"Most of us who've been in the business for some time have moved into the premium market because there is demand and returns are higher for lesser effort," said one top Goan builder who didn't want to be named.
He cited the entry of big players like Rahejas, Gera Developers and others as the reason why most are focussing on quality and have upped the 'luxury' quotient in their real estate offerings here.
Milroc's projects at Ribandar and on the Kadamba plateau, Emgee Anantam in Dona Paula, DB Realty's Aldeia de Goa in Bambolim, Ashok Beleza in Porvorim, Solitaire by Anand Bose in Vasco, Regalo in Goa Velha, Edcon's Rio Grande in Panjim, Gera's Astoria at Caranzalem and the Mathias Ocean Park in Dona Paula are among the projects that have raised Goa's real estate market several notches higher.
But the luxury does not come cheap. A 100-square metre apartment in any of the above mentioned projects costs at least a crore (10 million) rupees. Depending on the square footage and the luxury quotient, the price can rise to twice that amount, while premium villas can even cost upto 8 crores.
Most builders Streets spoke to, however, shied away from discussing prices. But real estate costs are soaring in Dona Paula, an uptown suburb of the capital city, the Palolem coast in South Goa and Morjim-Arambol and Keri in North Goa, which are all seeing frenzied construction activity.
Prices of real estate in semi-urban locations of North Goa like Taleigao, Santa Cruz, Old Goa, Ribandar, Goa Velha and even the hinterland Marcela, where Gera Developers is developing a large project, too, have sharply appreciated in the last couple of years.
South Goa too is not lagging behind and prices at a number of luxury housing projects coming up in most coastal villages of Salcete and Mormugao sub-districts compare with similar pieces of real estate in the North.
Concerns over the soaring prices of real estate have found an echo in Goa's socio-political realm with activists blaming politicians for selling off Goa's scarce land resources to the real estate lobby, which many complain is catering only to the affluent clientele, from the Indian metros and rich, Goan NRIs.
"It's happening all over Goa. Only posh buildings and villas are being built. Housing needs of the middle and lower-income Goans are getting ignored. This is a dangerous trend," said social activist Soter D'Souza.
The trend was acknowledged by celebrated Mumbai-based architect Charles Correia, who headed a task force that recently formulated a development plan for Goa.  Correia, who is of Goan origin, had recommended that the government impose a hefty non-occupancy tax to discourage outstation buyers from keeping 'second homes' unoccupied and 'artificially' raising demand for housing in Goa.
Panjim-based architect Sunil Sardessai strikes an optimistic note. "Many flats in such projects are indeed bought as second homes, but eventually a lot of retired people come to stay in them. Initially most of the flats built by Kamat (a leading Panjim-based builder) were bought by Goans working in the Gulf or onboard ships. But now, after retiring, they and their families are all staying in these flats. It takes time for a community to be built in such projects."
He opines that many wealthy buyers who earlier bought farmhouses now prefer flats or grouped villas in Goa as they want the security, collective maintenance and neighbourhood that comes with these luxury projects in Goa.
Sardessai is candid about the approach of builders towards the middle and lower income groups. "Builders feel that building for low income groups invites more hassles. Many occupants refuse to pay maintenance fees, as they are not accustomed to a community culture. Builders tend to equate the economic status of the buyer with his or her behaviour. It also makes sense to them to build for the premium market where units are large as they have to deal with a lesser number of customers for the same project size."
The delay in the implementation of the revised Regional Plan for Goa has also resulted in several residential projects being blocked, explains Sardessai. "After the Regional Plan is unlocked, new projects will start, the market will open up and the resultant competition will hopefully lower the prices in the middle segment."
The middle class family in Goa may get that roof over their heads after significant struggle, but the niche market for the well-to-do is certainly here to stay. For the Superflat with a Superview, the sky is the limit.
.
.
.