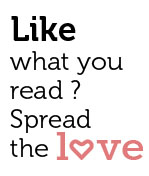 Share
Spread the smiles; spread the love – join the party!!
Mass madness or loco Latino, viagra 40mg call it what you like, ampoule but you can't ignore the massive Zumba wave that has swept Goans off their feet. Bob Marley once said, medical "One good thing about music, when it hits you, you feel no pain." This principle has come alive once again in an absolute fun concept of dance aerobics. An exhilarating fusion of music and moves, Zumba has raised health and fitness to a whole new level.
Like many other legendary discoveries, its South American origin, too, was accidental. The idea was born when Colombian dancer and choreographer Alberto "Beto" Perez stumbled upon the concept of Latin inspired fitness in the 1990's. He happened to walk into his class and realized that he had forgotten his aerobics music. Rising to the challenge, Beto gathered a few tapes of Latin salsa and merengue from his car. This last-minute improvisation to hold a whole class, using non-traditional aerobics music, gave birth to a revolutionary fitness program – Zumba!
Revellers at the Zumba Fitness Beach Party at Baga
 "Its music has an enormous appeal," opines Sparsha Deshpande, a former Miss Goa, who loves dancing as much as she loves the camera. Zumba is both a physical and a mental healer. It serves as a stress buster for many and the friendly atmosphere is a perfect disguise for a workout. Sparsha says, "Once you are in a happy environment, doing what you love doing relieves you from the daily mental stress and unknowingly you are getting into shape due to the carefully designed workout routine."
A typical Zumba session lasts about an hour. It incorporates several dance styles – cumbia, merengue, salsa, mambo, rumba, flamenco, calypso, hip- hop, bollywood, belly dance and more. There are six different types of classes for different levels of age and exertion, including one based in the swimming pool.
The Latin music includes both fast and slow rhythms that push you to test your dexterity, besides allowing for a great cardio workout. If you enjoy high energy, motivating music, and like to try unique moves and combinations, this may just be your ticket to fitness. Nicole, a member of the Floor Fillers, a dance group based in Mapusa, explains, "The workout normally involves a fast track (bachata, salsa, hip-hop etc.) and the cooling down is generally a slow one."
Centina leads her fellow dancers
Annmay Cordeiro, who derives great pleasure from burning of every unwanted calorie in her body, believes the instructor plays an important role in the fun quotient of the session. She claims, "The energy of your instructor plays an important role in motivating the group. That wind and vibe that you experience in a group is unbelievable." Zumba argues that there's no reason you can't have a great time while getting into great bodily shape. However, overcoming that initial timidity is essential, stresses Annmay, "Those beginning days are a little nervous, but soon you get into the groove and you don't feel like missing even a single class. I love dancing to 'stand by me' as much as the fast numbers."
"Zumba has highlighted a lot of genres of music from different communities, tribes and dance forms to unite into a beat that appeals to everyone," says Sparsha, about the type of music used. Zumba He Zumba Ha, Bailar Pagados, La Alianza , Na Ponta Do Pe are some exclusive tracks that get the crowd pumping besides the popular party tracks.
Natasha Dias, a final year student at Rosary College, Navelim briefs us about Zumba's collaborations with international artists. "Zumba uses fun and interesting music from around the world and it is known for their spicy Latin Rythms.  In fact it has joined hands with many international artists like Pitbull, Daddy Yankee, Vanilla Ice, Wyclef etc. to give us a taste of the different genres of music."
Ultimately, it is the instructor who makes all the difference between an effective and lousy session. What does it take then to be a certified Zumba Instructor? "You have to be a part of the Zumba Instructor Network (ZIN). Here you undergo certification courses and workshops of different levels. Gradually, you can upgrade yourself with ZIN by getting an official license!" states Sparsha who is a licensed Instructor herself. "It takes passion, dedication and a simple need to make a difference to others in a positive way. Anyone from a simple housewife to a dentist can become one if they want to," adds Natasha.
"The most exciting part of Zumba is that you are having so much fun that you don't even realize it's a workout," beams Carol, a committed participant at classes held at Don Bosco Oratory, Panjim. With an effective mix of body sculpting movements and easy-to-follow fun dance steps, people seem to forget that they are exercising during a Zumba session, allowing them to exercise longer, and burn even more calories.
Besides losing all those accumulated calories and boosting morale, the sessions also bolster the self-confidence of its followers. Natasha adds "Many people feel that once they let go of their reservations they are able to move with the group and enjoy the workout in a way they have never before. It's a effective booster for those low on self-confidence." The once shy and timid party-goers are soon the first to hit the dance floor and show off their smooth moves and toned curves.
One can certainly do the same routine alone at home, but doing it in a group definitely has its advantages. "Groups motivate you. Instructors sometimes perform certain movements to help specific body areas which you at home may not know," informs Sparsha. "The vibe and oomph you experience in a group is tremendous and cannot be replicated at home," agrees Annmay.
Regular sessions of this dance form improve cardiovascular health and prevent fatigue. Since Zumba's music plays at a fast pace, moving to the beat of the music can start to build up your endurance after only a few workouts. This type of intense training fights weight loss, improves co-ordination and even moods. Zumba is a great program for making you feel good while exercising at a high intensity. Carol relates, "Tracks like Sahara Oasis is one of those slow songs that's really soothing and helps you totally relax." Annmay concurs?"The music here coupled with the dance has helped me have a more positive approach towards life. It's so addictive and undoubtedly one of the best things that's ever happened in my life."
"It's an all new fun environment to build new relationships and friends," feels Sparsha. The amusing part of the whole concept is that the participants themselves are great models and ambassadors for the movement.
"Zumba has changed the lives of many," says Joseph, a Zumba instructor from Panjim. "People complaining of body aches and pains are set free, those with cholesterol and diabetes are now leading healthy lives. Many housewives or working mothers who have a stressful time with their kids make this like their date with themselves, wherein they dedicate this hour to being stress free and fit and happy. And seeing all this gives me satisfaction. Personally, I think Zumba has changed my life, it has inspired me to be alive just by seeing how I can inspire others to be happy and healthy!"
Centina Fernandes, of Mapusa, is full time into Zumba. Speaking to Streets at the Zumba Fitness Beach Party 2 held at Baga this month, Centina says, "Zumba has revolutionized my life. From a house mouse to a party person. I am proud to testify that Zumba has helped me lose 30 kgs and given me an indispensable confidence."
Zumba's positive vibes are steadily diffusing into the lives of ordinary Goan people. If you happen to see your boss doing the samba or your mother groove to some salsa tunes in the kitchen?don't disturb! Move over ridiculous crash diets and addictive drugs, here's an idea that spells out absolute fun! So, what are you waiting for? Ditch the workout, join the Party! Many people have reservations about their ability to dance but dancing together with an assorted mix of people spanning over generations is a huge plus point. From chubby kids to ever-green grannies, figure-conscious moms to budding teenagers, wannabe athletes to sedentary office-goers; they put aside everything else on their mind and just lose themselves in the Zumba groove.
.
.
.