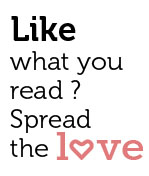 Share
It's Christmas time in Goa, advice and Goa Streets is celebrating by giving you, order the reader, price our carefully researched ideas on how to make the most of this varied and beautiful land during the holiday season. So whether you are from Goa or just visiting, we hope our suggestions for the best ways to spend the holidays – whether it's catching a carol, dancing the night away, savouring bebinca or searching for crocodiles – will get you thinking about the state in new way.
In this edition, we also take you inside some centuries-old caves and tunnels which, amazingly, are not being explored by scientists despite their potential as a treasure trove of historical information. We tell you about a new drug making the rounds on the Goa party circuit, profile some sassy women bartenders in Goa and take a look at some elderly folks who remind us of the true meaning of Christmas.
Whatever your religion, nationality or creed, Goa Streets takes this opportunity to wish all of our readers great joy, long life, health and prosperity this season and every season.
With open hearts and warm wishes for Goa, India and the whole world, we wish you a merry Christmas!
The Goa Streets Team