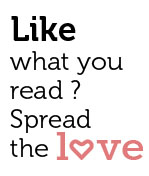 Share
We invite you, dear reader, to take a good look at this week's cover story on the quiet rivalry between North and South Goa. There's a
good chance you'll be surprised by some of our conclusions. We were told that having a non­Goan write this piece could be a problem. But the truth is we purposely chose a non­Goan for this task. Read the story and you'll see why.
Don't miss our piece on the International Blues Music Day or our quirky story on the quirkiest non­fiction book titles. Just as interesting as the titles, it turns out, are the books themselves. Everybody seems to dislike traffic cops, so we decided to interview one of the top traffic cops in Goa. And guess what? They're not all bad. Our story on prostitution in Goa reveals some startling facts, including that the industry is booming in this tiny seaside state. And of course, we wouldn't want anyone to miss our story on single moms in Goa, and to learn about their lives and their struggles as told by the women themselves.
Goa Streets is very pleased to be co­hosting Monsoon Whisky Nights alongside Malts n Wines in Baga. The first such night was about to happen just as this edition was going to print on Wednesday evening. We hope all who attended had a wonderful time! And remember, there's another one next Wednesday! These are evenings of whisky tasting and fabulous music. Lastly, all of us here at Goa Streets wish our Muslim readers a very happy Eid al­Fitr. We've devoted our Food pages this week to some wonderful Eid recipes. So again, happy Eid and happy eating!
.