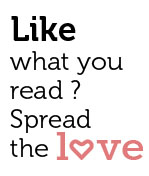 Share
 World Mouth Harp Festival
The Chameleon
How Alternative Festivals Are Taking Goa By Storm
Call them conventions of the unconventional, powwows of the weird, concourses of the quaint. In the last few years, Goa has become known for hosting festivals focusing on offbeat themes. What makes Goa a favorable environment for these alternative gatherings, and how would they survive in larger cities like Mumbai or Delhi? What is the significance of these festivals and how are they shaping contemporary culture? In spite of minimal money and publicity, these festivals are thriving with the help of highly motivated volunteer staff, crowd funding, and hefty doses of passion and vision.
The Festivals
 World Mouth Harp Festival – The Mouth Harp is a small three-pronged instrument, which looks somewhat like a tuning fork. The vision of the World Mouth Harp Festival of India is to establish popular recognition for the mouth harp as a contemporary and versatile musical instrument within any musical genre. It is one of the most ancient instruments, and is found in all cultures globally. The festival is a platform for mouth harpists to collaborate with other musicians from India and around the world and to perform and showcase both traditional and contemporary styles of mouth harp playing. See mouthharpfestindia.worldharps.com.
Story of Light Festival – Explores the intersection of science, philosophy and culture through art and design. It brings together a unique blend of artists, scientists, philosophers and educators from across the world to the city of Panjim to create interactive installations, conduct workshops and street performances. During the course of the festival, the city of Panjim is buzzing with excitement. It was an exhilarating experience for the locals as well as for the participants. See thestoryoflight.org.
Vasundhara Festival – is an environmental arts festival, where environmental education and awareness collaborate with music, film, performance, visual and healing arts to honor our earth, or Vasundhara. Specifically focused on Goa's ecological sustainability, the festival intends to ignite our global community, and to take real action to protect and nurture the environment. During the festival there was a line-up of sustainability workshops, organic food markets, dance and meditation workshops, plus lectures on conservation and music. See vasundharafestival.org.
Sufi Sutra Festival – Organized by Bangla Natak from Kolkata, the Sufi Sutra Festival is a traveling festival with authentic Sufi performers from seventeen countries from across the world, including Egypt, Morocco, Brazil, Spain, Tunisia, Rajasthan, and other places. A magical festival spanning three days, it offered valuable workshops by some of the highest-level musicians. See www.banglanatak.com/sufisutragoa15.aspx.
Goa Photo – An international photography festival held across the streets of Panjim, this was the first time Goa was privy to exceptional contemporary photography, displayed on the steps of the church or large prints hanging off a heritage building, or along the waterfront. Goa Photo aims to synergize with the urban landscape and architectural heritage of Panjim and Reis Magos fort. The two-week festival featured workshops, collateral exhibitions, lectures and discussions related to photography.  See www.goaphoto.in.
In India, Goa has created a reputation for being a place where people can set aside their manic schedules imposed by city life. It is a coastal haven, where one has the mind space to connect with their inner qualities. Over the years, many people from around the world and India have settled down in Goa, purposefully choosing a simpler and quieter life. There is a growing community of like-minded people in Goa who are adapting to conscious living with a healthy balance of rural and urban. This is why Goa has become a healthy environment for alternative festivals such as these.
Cultural festivals redefine the notion of a 'vacation', and a three- or four-day festival enables people from other cities to travel to Goa, support the festival and have a holiday with a learning experience. These festivals have a warm and communal vibe, because the themes are specialized to a specific genre, and they bring together like-minded people to contribute, participate, volunteer and enjoy. This collective effervescence is highly therapeutic and allows for people to feel free and rekindles the spirit of oneness.
I believe festivals such as these would be unable to retain this authenticity in a major city such as Mumbai or Delhi. The root characteristics of the city itself would add elements of chaos and routine, not to mention the hectic mind-set of the participants. Even if the festival's goal were pure, the outcome would not be the same as it is in Goa.
Most of these festivals are still very new, with only one or two editions organized. It usually takes up to three relentless festivals for any venture to become a steady program, with a proper system and monetary plan. However, after the seeds are sown, it's only a matter of time when they sprout into flowering plants. That these festivals were able to find enough sponsorships and funding to get off the ground, usually against all odds, testifies to an amazing shift in our contemporary culture led by a new generation. The fact that they seek subjects such as conservation, permaculture, ecology, light and Sufism, involving the street culture and locals of the region, opens up a promising future, making way for more alternative festivals and higher learning experiences.
In relation to generalized cultural festivals such as the Go Carnival or the Kala Ghoda Art Festival, where one can find all kinds of arts, crafts, dance, music, food and celebration, these alternative festivals provide a quieter and deeper understanding of the vastness of a single subject. I eagerly wait for the upcoming editions of these festivals and encourage more and more people to experience them.