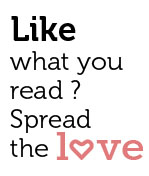 Share
Pacheco, medical Alemao and Kamat are free for now, but until we make a real dent in corruption, can the rest of us be truly free?
Goan lawmaker Mickky Pacheco walks out of jail early for good behaviour. Former Chief Minister Churchill Alemao is granted bail and also leaves his lockup. Another former chief minister, Digambar Kamat, avoids prison altogether despite being named, along with Alemao, in an international corruption scandal.
The fate of these three men, who are among the most visible politicians in Goa, will be decided by the courts. But whether they are guilty or innocent, free or imprisoned, their troubles with the law remind us of a simple reality that's easy to forget among the haze of legal minutia surrounding their cases: that corruption in Goa, like the rest of India, remains a major impediment to our progress as a state and as a people.
When folks enter politics for personal enrichment rather than the public good, the public good suffers. Bribery, red tape and a lack of transparency lead to crony capitalism, which in turn hobbles economic development.  When the very institutions charged with enforcing the laws instead break them, honest citizens have nowhere to turn for redress against injustice. It is no coincidence that around the world, societies with the highest levels of corruption and impunity also have the highest rates of poverty.
"Do you expect to see even a single rupee being recovered, or a single politician being brought to justice?" asked the Goan Aam Aadmi Party's Valmiki Naik, referring to the fallout from the so-called Louis Berger scandal, in which high-ranking Goan officials were named as having received illegal payoffs from the global consulting firm Louis Berger International.
The truth is that these days there are fewer of the sort of high-profile corruption scandals seen in previous years – from the mining scam that saw the Goan people cheated of a patrimony that might have improved their lives immeasurably to the multi-crore fraud involving the Japanese-funded Goa Water Supply and Sewerage Project mentioned in the Louis Berger case.
But anyone who has attempted to open a store, build a house, or carry out any other significant project knows that the fundamental problem of corruption in Goa has changed little, despite the BJP's promise of zero tolerance for graft when it came to power three years ago. It is commonly said in Goa that if you want to know a good place to invest in land, find out where the politicians are buying, as they use inside information on development plans to increase their personal fortunes. With the rise of Facebook, Twitter and other vehicles ordinary citizens can now use to expose untoward behaviour, it may not be as easy today as it once was to "buy" politicians. But no one doubts that the current nexus of Big Business and Government in Goa is rooted in more than a few corrupt practices.
Digambar Kamat and Churchill Alemao
So when the government recently decided to divest Alina Saldanha, seen as an opponent of environmentally damaging projects, of her crucial portfolios of Forests and Environment, it's not that anyone could prove any blatant corruption. But given what everyone knows to be true about the blurred lines between business profit and political power in Goa, the move left a decidedly bad taste.
And when Mickky Pacheco, the South Goa MLA and former Minister of Rural Development convicted of assaulting a government employee, went free early, it's possible the letter of the law was followed, with Inspector of Prisons Elvis Gomes assuring that "no rules were broken." But given that the judiciary overlooked Pacheco's extraordinary decision to evade the law for two months before finally giving up, many wondered whether the decision to release him had less to do with "good behaviour" than the political and economic influence he yields.
Neither decision has gone down well with the state's intelligentsia, who are questioning the government's seriousness in tackling corruption, especially since the BJP rode to power promising to attack corruption and appoint an ombudsman within 100 days of taking office.
"None of this has been realised. If it weren't for a lawsuit in the US, this [Louis Berger] information would have not seen the light of the day," said Naik of Aam Aadmi.  "Many other such scams can be revealed only by a healthy RTI (Right To Information) machinery and then investigated and prosecuted fairly only by an independent, strong Lokayukta (ombudsman) office. Why have these important mechanisms been systematically rendered useless and impotent by the BJP govt?"
The Louis Berger scandal opened the flood gates on decades of pent up frustration over corruption in Goa. A federal investigation in the U.S. uncovered the alleged payment of $3.9 million in bribes by Louis Berger International to foreign officials in several places around the world, including Goa. Churchill Alemao was the Minister for Public Works when the water and sewer project under question was awarded in 2009-10 and Digambar Kamat was Chief Minister.
"Jesus will prove whether Churchill is innocent or guilty," Alemao said upon his release.
Currently he's enjoying a wave of sympathy among Goans who noted that he served more than two months in jail and find him to be a warm person. His co-accused Kamat, however, has avoided jail. Kamat is now largely seen as having manipulated the system to his advantage, and his treatment has strengthened the notion that if one is still powerful (Kamat is a sitting MLA and had won the previous elections, while Churchill had not), the 'system' will work with itself to save you.
Mickky Pacheco
When one thinks of Goa and corruption, it's hard to avoid the topic of mining, Goa's largest industry before it was banned two years ago – and also responsible for some of the worst corruption and environmental degradation the state has seen. The leader of the NGO Goa Foundation, Claude Alvares, has alleged that the recent renewals of mining leases "appear to be corrupt acts" because, he said, they violate previous environmental and legal rulings.  For its part, the government says it's high time mining, which at one point employed some 80,000 people both directly and indirectly, start again, albeit this time with production caps, higher taxation and greater official vigilance.
Earlier this month, the BJP government finally got around to initiating the process of appointing a corruption ombudsman – years past the target date.
"The names of the retired chief Justices and the retired supreme Court Judges have been sought from the Supreme Court and the High Court for selecting the suitable person for appointment as Lokayukta," the government said in its release.
To get a sense of the persistence of corruption on the ground, one needn't look further than two recent incidents where an assistant director of the Transport Department and a Field Manager of an industrial estate were found to have accepted bribes. The only thing unusual about these two poor souls, however, is that they got caught.