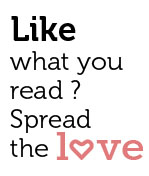 Share
Sunburn Goa
Music in the Sunny State
There's no better place to be in India in December than Goa. Along with Christmas and New Year's, there are a great many festive events all over the state that make the tourist season the very picture of vibrant. All kinds of restaurants, public gardens and hotels hold events to celebrate the much awaited tourist season, dressing up their respective spaces as best as they can, as if to go to a big happy wedding. But even with all the food and drink and people, what would that wedding be without music? As music lovers and a residents of Goa, we are always excited to go out and find the new music that the big touristic Goan wedding brings every year.
In recent times, however, the music runs pretty much year round. And Goa is becoming more and more a hub of sorts for musicians and artists. A quick glance at the current music scene in Goa reveals several niche acts and their respective niche audiences, which are in fact quite diverse. From psytrance parties in Anjuna to blues-jazz improv in Betalbatim, Goa suddenly seems to have it all.
From the late 1970s, Goa has been synonymous with psychedelic trance, often dubbed 'Goa Trance'. It's a genre of music that is now well known all over the world. The pioneers of this movement are many  'druggie' foreigners who were drawn to India by its spirituality and to Goa by its untouched beauty. Goa Gil, a personality who's been interviewed for several Goa documentary films on hippie culture, is one of the 'grandaddies' of this music in Goa. His work has spawned many eclectic 'electric' projects.  Although the full-moon raves where this kind of music was born are not easily accessible anymore, the music has evolved into electric lounge and mainstream club acts that can be found not only in Anjuna but throughout the state. The 'disco' legends of Goa, Titos and Mambos arose in the wake of the psytrance movement and opened the door to mainstream club music. upper middle class Goan youth and the occasional Russian tourist. Their legendary status and the evolution of the Baga tourist scene now sees them play Bollywood remixes as a norm these days, catering to the new crowd of disco-loving Indian tourists.
These two gave rise to an assortment of little clubs all over North Goa and now also in the fast developing South, which plays the same popular, mainstream music that can be found in clubs all over the world. They host mostly homegrown DJs and have made Dj-ing a very viable profession amongst young Goan youth. There's almost one in every family today!
The 'electric party'scene is kept alive in Goa today by festivals like Sunburn and now SuperSonic. This year, they will apparently take place at more or less the same time, which gives a clear indication of the kind of competition that occurs between organisers, and of the kind of money that can be made from it. In the last few years, these extraordinary EDM festivals have attracted tens of thousands of revelers from all over India. Being seen at Sunburn has almost become a status marking rite, signifying a new 'cool' that young metro dwellers in India, flock to Goa to achieve.
Tarun Shahani from Mumbai, an independent DJ who has played at Sunburn for the last 5 years, talked to us about the musical side of the events. He will perform a 2-hour set on day two at SuperSonic, playing psy trance and techno. He says, "I'm quite excited about the lineup at the festival  this year. It's one of the best we've had at SuperSonic." This year will feature international artists like the Stantun Warriors (UK), Hollen (Europe), Karl Craig, Heartrobe and Goldie.
Fridays at Cavala
Parallel to the club and electro scene is the newly bloomed blues-jazz-indie music scene, encouraged largely by Art Escape in Benaulim (South Goa). Art Escape has been a haven for many independent blues artists like Cliff de Souza , Elvis Lobo and  Shane Ballantine and has helped their music proliferate to an audience beyond the stray indie enthusiast. They recently held two big music festivals in Goa, one, a two-day indie music festival in Verna, one of a kind and probably the first indie fest in Goa, featuring musicians from all over Asia. They also held a jazz festival of 3 days, from the 28th to 30th November, another extraordinary event. Apart from this, they hold regular live music nights on Saturdays at Baywatch in South Goa, which feature singer songwriter original music and covers of much loved alternative bands, often from out of state. Pop-up bands and musical acts of this genre proliferate during the run of the Arpora Saturday night Bazaar as well, which sees very interesting and inspiring seasonal collaborations between touring international artists and local ones. The Bazaar in 2012 saw a collaboration between a French electric duo and a young Indian folk singer which had the entire audience enraptured with an electronic 'Hare Krishna Hare Ram', complete with a fire dancers  for a side act. This music caters to those in search of 'true music', the ones who understand music not only at a sensual, but also an intellectual level. Says Cliff DeSouza, one of the prominent musicians on the indie-blues-jazz scene, "I love playing the blues on the acoustic guitar, it feels more raw and authentic than the electric".
Another up-and-coming talent to look out for this season in Goa is Rupa Rao, with her unique and haunting blend of eastern and western elements.
The effort that the blues and jazz artists put in while popularising their own genres in Goa, has also opened doors for other musical genres. One often hears of one-off Trip Hop and Noise performances in remote corners of the tourist belt. Joanne, Anina and Joe and Vijay Xavier are other artists to watch out for in this genre. They appear at places like Shamba and SeaRock in Anjuna and One Degree in Vagator.
Goan jazz legend Colin D'Cruz has done as much as anyone to further the cause of jazz and blues in the state, both through his music and his website chronicling the best jazz and blues artists in Goa (jazzgoa.com).
Jazz Night at Sofala
The third and most clearly defined musical space in Goa is the 'nostalgia' space. Almost every family in Goa also has a guitarist, perhaps stemming from the colonial tradition of including music in every pupil's compulsory education. Every upper class Casa in Colonial Goa had a music room, and almost every family today with colonial history has a resident musician. These music aficionados often pursue music part time, giving their main attention to the family business or to more socially 'approved' professions like law and medicine. But this part-time energy itself is enough to sustain several 3 to 5 piece bands that practice in garages and private living rooms throughout the year and play at weddings and events during the 'season'. During this tourist season, not only the seasonal restaurants but the year round restaurants too, open their doors to these bands and to other 'live music' acts which are often not live at all, but consist of 'one-man bands' and lone singers armed with their karaoke collection. They usually set up for a 3-hour set at a restaurant, often rotating at 2-3 popular joints in the week. The key to the popularity of these 'artists' lies not in their originality or risk taking approach, but in the fact that they know just what to play to revive the nostalgia that the local Goan public holds so dear.
Year after year, from the late 1980s on, Goans flock to the sounds of 'Feeling hot hot hot', 'Everything I do', 'Eye of the Tiger' and 'Give me hope Joanna' that are played in every restaurant, at every event and at every New Year's Eve, and delivered in a way that is as similar as possible to the original track. And the public never tires of it. New party numbers that are the flavour of the year, ranging from Daler Mehendi's 'Bolo Tararara' to 'Gangnam Style' are added and dropped every year depending on their popularity with the crowd. It is interesting to see that The Eagles and Bryan Adams have persevered on these 'Goa Top 10' populist set lists for decades while they've lost their standing in much of the rest of the world! Every December sees the return of countless NRI families and working youth that want nothing more than to relive the days gone by, to the sounds of the same 'feel good' songs that played in those beautiful days of their youth. It is this crowd that provides the reliable audience to the opportunist 'karaoke' live musicians. When asked why he plays music, Andrew Norman, a British musician who visits Goa every year, doesn't spout endless intellectual soliloquies about music, but simply says, "I likes to make people dance''.
Spaces like Cavalla in Baga and Sofala in Nerul are platforms for musicians who also play populist nostalgia, but often with a more 'classy' twist. Sofala has opened its doors to many a jazz improv band that plays originals, too, but Cavalla tends to stay in the mainstream genre, catering to returning locals and to tourists who want just to let their hair down, dance and have a good time, and don't really care about originality of composition. Restaurants and event spaces all over Goa that cater to this crowd see bands that perform mostly cover songs in a very 'homage' fashion. This music aims at creating an environment rather than at making musical history. And it hardly matters if that environment is the same across the ages and across restaurants. Goa never gets tired of this fare. Along with the usual Cafreal and Butter Garlic, it forms their staple diet!
But nevertheless,with exposure to many new channels for music like YouTube and a growing array of local establishments not afraid to experiment, the musical palate in Goa is growing new taste buds, and becoming more multi dimensional.