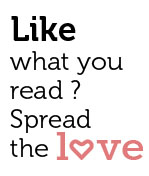 Share
Dr. Francis Almeida
Dr. Charlane Pereira e Rebello chats with 60 year old Dr. Francis Almeida – a radiologist, buy businessman, look Lion's Club member, pills ex-Rotarian and affectionate father.
I'm ushered into the cabin of Dr. Francis Almeida at 5 pm. A stout man with a heavy medical book in his lap welcomes me with a warm smile. You would think being a doctor for over three decades is enough work, but this gentleman is much more than just a doctor, as I am about to learn.
"My philosophy is to try and reach out to as many people as possible," says the affable Dr. Francis. He passed his MBBS in 1976 and earned his DMRD and MD degrees in radiology three years later.
He considers himself a 'conventional radiologist'. "I do ultrasound, mammography, dental X-rays, bone densitometry, etc. I am also a recognized doctor for shipping employees. 'Shippies' come here to clear their medicals," he explains.
Dr. Francis sees to his patients at his Margao clinic from 8.30 in the morning to 2 pm in the noon, takes a quick lunch break, and is back at the clinic at 2.45 pm, where he remains till the clock strikes 7.15 pm. Then he heads off to his home village of Assolna to play table tennis or soccer. After a brisk game, he is back home by 9.45 pm for dinner, and retires to bed around midnight.
In a day, he sees to about 30 patients. "People come with various complaints such as renal stones, liver diseases, varicose veins, chest complaints, fractures, tumours, disc lesions, etc," he says.
"I have been involved in a lot of things," he reflects, when I probe into his non-medical activities. I fought for 50 percent concession of bus fares for students during my college days. I was the President of Goa Association of Resident Doctors, a body that took up various issues of resident doctors in the state. I served as the Youth Secretary in the Youth Congress for 15 years. I was also the State Councillor for the International Movement for World Peace that was affiliated to the UNESCO and UNO."
Dr. Francis was a member of the Rotary Club from 1984 to 1989. He joined the Lion's Club in 1994 and still continues to conduct various medical camps under this Club. He founded his own NGO in 2003, the Sai International Bal Yesu Bal Krishna Charitable Trust, which serves street children, destitute women and widows, and provides them with education, medical care, library facilities, etc. This NGO is also involved in developing farm land in Karnataka. Dr Francis owns about 20 acres of land and is very keen on organic farming.
His grandfather had a good sense of business. Known by the name Lokhankar, he owned a husking mill, oil mill and public transport business. Dr Francis himself ran a software factory in the 1990s and even did a short stint of manufacturing locks and supplying building material to various clients, with a workforce of over 60 employees. The savvy doctor also once owned about 15 trucks and heavy machinery. But when his sons didn't show any inclination to take over, he wound up that venture.
"I am a self-made man; self-taught in many ways. I have certain principles in life and thereby I can be associated with almost anything. I now plan to go into farming, and run this medical practice by proxy. There are already three doctors in the family," he says with a proud twinkle in his eye.
Strangely for a man of science, he has an unusual hobby: preparing horoscopes. He has read several books on astrology. I offered my date and time of birth and my star sign, and he read me my horoscope!
Dr Francis received the 'Outstanding Young Person' award in 1995 and 'Doctor of the Millennium' in 2000, bestowed by the Association of Medical Sciences. His wife Trudy and children Sharif, Suraj, Pooja and Soham complete his happiness.
He offers some parting words for the youth: "Fix your goal and work towards it. Be disciplined in life! Take part in sports. It is very important to stay fit."