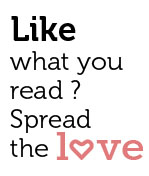 Share
From lady DJs to Spanish wine to 'contemplative' art to a fabulous literature festival, rx there's a lot going on in these pages of Goa Streets. As the Christmas season nears, our state is abuzz with activity. There are concerts and exhibitions and performances of every kind. Goa Streets is committed to bringing you all the information you need to know about what's happening in Goa at all times as the go-to publication for events, parties, food, nightlife and many other activities, both indoor and outdoor.
You may have noticed that we've changed the format of this issue, slightly. Instead of having a middle section titled 'Cover Story', we decided to make our Music & Nightlife offering on female DJ's our cover. That's because we thought these fun-loving, hard-working, party-going women are making such a splash in the state that they're worth highlighting on the cover.
So what did we do with that middle section? Don't worry. It's been put to very good use. On these pages you will read about a Goan 'parallel universe', the creative, innovative, path-breaking artists, writers, entrepreneurs and other high-achieving Bohemians who have made Goa their home. We're also offering up a story on an extremely important effort by the group Video Volunteers to document the lack of adequate education in India. We give you the lowdown on the Sunburn EDM festival and an interesting new lifestyle store and café in South Goa called Mandi. That's in addition to Steven Gutkin's take on the passing of Nelson Mandela, Neena Jhanjee's great travel piece on Paris and Sheela Jaywant's look at the recent Goa Art and Literary Festival.
Be sure not to miss our story on an amazing evening of beachside wining and dining beneath the stars at the Palms restaurant at the Park Hyatt Goa Resort & Spa. And speaking of noteworthy events, we're very proud to be part of a very special one taking place on Dec. 21st and 22nd – the Christmas Pop-Up Bazaar. Presented by the Paperboat Collective, the event will feature designers, performers, artists, musicians, food, drink and lots of other activities such as wall painting, pottery making and open mike singing. Part of the proceeds will go to Child's Play India, helping underprivileged kids through teaching them music. It's all happening at the Backyard, behind Paperboat Collective, just down the road from the Goa Streets headquarters on Chogm Road in Sangolda. Don't miss it!
Warm wishes to all!
The Goa Streets Team