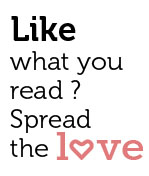 Share
I had always been a big fan of MF Husain's art but never in my wildest dreams did one expect to meet him in person; it was like being granted an interview with God! However, the icing on the cake came at the stroke of midnight, cheap when Husain, who happened to be a dinner guest in my home, sketched two coconut palms with the ocean as a backdrop on a piece of paper and wrote 'New Year, Calicut 1992/93' and signed it. To say I was enthralled would be a vast understatement. Alas, the sketch was pocketed by the District Collector who had invited Husain to our town.
Ten years later, whilst covering the launch of his coffee table book 'WhereArt Thou' in Bangalore, I showed him a photograph that had been taken at that eventful dinner and asked 'do you remember this picture?' Husain, who was famous for his keen memory, immediately replied, 'When I had dinner at your house in Calicut?' I couldn't believe my ears! I managed to get his phone number and we kept in touch over the next few years. The next time we met, he was exhibiting at the National Gallery of Modern Art in Mumbai, exhibiting 80 paintings commemorating his 80th birthday. "What do you think of the younger artists?" I asked. "I'm a young artist, do you think I'm old? I'm still growing." Was there any way not to love this man?
To rewind, Husain's mother died when he was only four years old and his search for the elusive memory of her face led to the Mother Teresa series where seemingly, the deliberate omission of features provided a faint resemblance to his mother. As a child he often wondered why the British were white, why coal was black and why horses galloped.
Trio -1967
In 1934, a 19-year-old Husain sold two of his watercolour landscapes for the princely sum of Rs 10 each. "In those days you could run a house for a month with Rs 20. The sale gave me tremendous self-confidence. Even my most expensive paintings haven't given me the same One of the paintings from The Indian Civilization series displayed at Victoria & Albert Museum, London thrill," he said in an interview in 1979. By the '40s, the  price inched up to Rs 200. For eighteen years he lost himself in the garish world of Bombay's red-light district pocketed with cinema halls, painting film posters and after a span, graduated to painting backdrops for stage and movies, being paid four annas per square foot. Fast forward to the next century, Husain's 'Empty Bowl at the Last Supper' sold for US$2 million, the highest sum ever paid for an Indian work of modern art. In his glory days, this bare foot artist jetted between Paris when it sizzled, London when it drizzled, to fast paced New York and the exotic Far East. Husain was nominated to the Rajya Sabha in 1986 and twice awarded the Padma Bhushan in 1973 and 1991.
His infatuation with women drove him to turn them into his muses – from the first Miss India Indarani Rehman to famous Bollywood movie stars like Madhuri Dixit, Katrina Kaif and Vidya Balan (the last whom he wanted to paint in the nude). Husain's inevitable foray into films commenced with 'Through the Eyes of a Painter' in 1967 and received recognition at the Berlin Film Festival. Next he flew to Prague with actress Tabu, to make a film in memory of a past love Maria titled 'Meenaxi: A Tale of Three Cities' which attracted controversy from various Muslim organizations and was thus pulled out of movie theatres a day after its release.
Unfortunately, in 2006, protests ensued around the country due to his painting of nude Indian deities and forced him to leave India. 'Though I cannot return to India, it's in my heart. I miss my Irani hotel chai (tea) and samosas,' said the Picasso of India who died on the 11th of June 2011, at a London hospital.
One of the paintings from The Indian Civilization series displayed at Victoria & Albert Museum, London
Husain painted over 70,000 works in his lifetime and his prices are definitely higher than when he was alive but by no more than 10-15 %. "It's easy to buy and difficult to sell a Husain, difficult to buy and easy to sell a S H Raza" says the founder of a Delhi-based art advisory organization. Husain was as generous with his paintings as he was productive, gifting them to friends and casual acquaintances.
I may not have the coconut palms he drew in my living room. But they are etched in my memory forever.