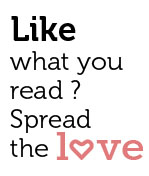 Share
Welcome to the Ganesh Chaturthi edition of Goa Streets!
We decided to put Lord Ganesha on our cover not just because of the importance of the festival in this corner of the world,
sildenafil
but because the various ways it is celebrated here say something truly unique about Goa. We hope you enjoy our piece revealing the legends and stories behind both the festival and the god. You might even learn something new from our coverage!
Goa Streets was proud to be media partner of last week's extraordinary conference Kyoorius DesignYatra, buy bringing together 1, pills 300 design-related professionals at the Grand Hyatt in Bambolim. Streets Content Head Puja Roy attended the conference and walked away very much impressed. That shines through in the piece she wrote on the event.
We have lots of other interesting offerings in this issue of Goa Streets – from our piece on footballer Clifford Miranda's prestigious sports award to the classic & hard rock band Electric Pulse to our in depth story on the resumption of mining in the state. In this edition, we're also showcasing an unusual art exhibition at Sunaparanta and the eclectic and varied work of R Chander Shekhar, supplier of up-market food products, connoisseur of art & artefacts, chef, poet and all-around fascinating fellow!
This is the season of Ganesha, of removing obstacles and hoping for good omens and prosperity. May it be so for all of us. Here's to wishing our readers a happy, healthy and prosperous Ganesh Chaturthi (and, for a small but thriving community here in Goa, a happy Rosh Hashanah as well!