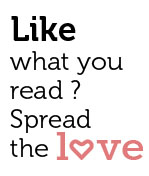 Share
Trailblazers of Goa: Passionate People Who Make A Difference
What Exactly Does Prince Charles Like To Eat?
EDITOR'S NOTE: How's this for a tasty little tidbit, dear reader? One of our planet's leading chefs has a restaurant right here in our very own Goa! His name is Cyrus Todiwala, and he's this week's featured personality in the Goa Streets series, "Trailblazers of Goa: Passionate People Who Make A Difference." Our series features photos and interviews with those who break convention, obliterate barriers, seize new opportunities and inspire the best in us. We have asked each of our Trailblazers the exact same questions about their lives and hopes for Goa (see bottom of this story). Trailblazers of Goa pictures have been taken by noted photographer Eugen Hanley, with words by long-time writer and world traveller Hilary Lapedis.
Do you remember sitting in carpet corner as a school child, being lulled and fascinated by stories of exotic places set in a time long past? Chatting with Chef Cyrus Todiwala and listening to his stories of culinary history and the medicinal uses of spices is equally transporting.  Like Scheherazade and his '1001 Nights' tales', you get the feeling that Chef Cyrus has just as many spicy stories to tell. From the history of the spice trade resulting in Goan vindaloo to the source of chillies and black cardamom, chef's knowledge and love of food is enthralling.  And yet, his modesty belies his award winning, world renowned reputation.
Let's get one thing straight. Chef Cyrus Todiwala, 61, is an achiever. Chef restaurateur of his highly acclaimed flagship restaurant, Café Spice Namaste in London and two others in London including one at the Hilton Hotel at Heathrow T5; television personality and culinary educator among many other hats, Chef Cyrus still manages to spend a week in Goa twice a year when he visits his Goa restaurant, The River Restaurant.  Awarded the O.B.E (a British Queen's award) in 2010 for his services to the hospitality industry and holding the title of Deputy Lieutenant for London; cooking for Queen Elizabeth and Prince Philip in 2012 as part of the Diamond Jubilee celebrations, he's come a long way from his beginnings in Bombay working part-time as a bus boy in the Taj Mahal Hotel in 1974.  "I was paid a paltry 50 rupees a week!" So, did he always want to be a chef? "I never knew what a chef was. I liked cooking…I loved the food, the smells and the aromas." He lived with his family in a house split into two flats. His grand aunt who lived in the other flat was a supreme chapatti cook. Reminiscing on his early relationship and love of food (and his nascent entrepreneurial skills!), he recalls stealing her amazing chapattis, "I used to go and pinch her chapattis, bring them to our house. I used to caramelise them on a griddle with butter and sugar and when my cousins came from school, I would sell them back to them at 5 paise each!" At age 6, our chef/restaurateur was born!
He may have started life in Bombay and now lives in London but his heart is firmly in Goa. In fact, his only restaurant in India is right here in Baga, 'The River Restaurant' at the Acron Waterfront Resort. So, why Goa?  "I spent eight years of my best formative years in Goa." Here, he transformed from a "cook to a chef and a manager." In 1981, the Taj group for whom he worked in Bombay transferred him to the Taj Holiday Village in Aguada. One of his strongest memories of this period was cooking for the CHOGM (Commonwealth Heads of Government Meeting) held in Goa, in 1983. Such was the extreme pressure and stress of providing the hospitality for these 48 VIPs like Indira Gandhi; feeding fresh papaya at 7 a.m. sharp to Margaret Thatcher for seven days that he recalls, "I didn't sleep for a week!"
It was also in Goa that he found the opportunity to develop his love of nature. An avid bird watcher and vehement supporter of rare breeds (in 2017, he became the first ever chef ambassador of the Rare Breeds Survival Trust),Chef Cyrus became Farmer Cyrus. Noticing that his kitchen at The Taj Hotel had a huge amount of food wastage, he opened his first piggery and fed them on the leftovers. "I bought two pigs and ended up with 300!" Unfortunately, his plans to use the in the kitchen hit a roadblock. "I made a serious mistake.  I started naming them after my staff!" That certainly curbed his team's appetite for pork! Way ahead of his time, Chef Cyrus' commitment to sustainable food took shape with his chicken and pig farming and his vegetable cultivation farm in Goa. What is today seen as a new food trend was part of Chef Cyrus' ethos back in the 1980s.His work in setting up bird sanctuaries to protect migrating birds is just one example of how he walks the talk of conservation.  In 1987, the Chief Minister awarded him the title of Goa's first Honorary Wildlife Warden.  A title he is justifiably proud of.
Giving back is an integral part of Chef Cyrus' lifestyle. His list of charitable works is huge.  Both in the realm of conservation and in people; both in Goa and in the U.K. it's difficult to figure out how he finds the time to dedicate to his businesses as well as his charity works. No wonder he is up and breakfasting by 4.30 a.m.!  In Goa, he actively rescued and protected Olive Ridley turtles  and his patronage of animal welfare societies especially those involved in protecting rare breeds like the lop pig is passionately proactive.  Working on fund raising for Breast Cancer survivors in the post-care phase, in the U.K., is just one of his many, many charitable activities. To say that Chef Cyrus is just as passionate about giving back as he is about his culinary career, is a huge understatement. His annual Masterclass for chefs is held here.  This year, over 100 chefs attended. Working with training new local chefs is a large focus for him and maybe, there will be a Goan version of his U.K. competition called 'Zest Quest Asia' which encourages young  student chefs to learn Asian cuisine and "to show them that there is a path of success there for them to pursue. " There might even be a Chef Cyrus academy here too.  We can't wait!
So what is Parsi Chef Cyrus' death row dish? Without hesitation, he answers, "Mora dal chawal", the Parsi comfort food. And having cooked for the British Royal Family, what is Prince Charles' favourite food? "He loves his boiled mutton and caper sauce." Both Prince Charles and Chef Cyrus share a commitment to sustainable eating and conservation. Chef Cyrus Todiwala's energy is boundless. There will be a new Café Spice Namaste in London, opening in May and he shows no sign of stopping. "I have been a very lucky man and it's certainly been an incredible journey."  Chef Cyrus Todiwalla, thank you for the stories and you are a very tasty trailblazer!
What inspires you about Goa?
Goa was a place I visited in the early seventies as a young college lad when my friend's family owned a bus service that ploughed between Bombay and Goa. I at once fell in love with the place, its people, its easy attitude and the fun and music that followed. In those days the Goa government marketed it as "the abode of peace" it certainly was that too. Then my career began at the Taj Mahal Hotel in Bombay and at once I was surrounded by Goan chefs and another chapter with Goa unfolded…Then in 1982 I was transferred to Goa and from there on it was an adventure. An adventure of growing up into a manager from a mere cook, a psychiatrist and a psychologist and many more things, which helped mouldmy character. I got involved in various external activities from getting on to the local government's conservation committee to local culinary education to promoting local cuisine etc. And that led to my almost becoming a Goan and we got deeper into the passion of the local people and their attitudes. Goa has and always had so much to offer. But above all the simplicity and the honesty of the people in those days were inspirational coming from a city like Bombay.
If you could become king or queen of Goa, what would you change about it?
Many things. But first and foremost I would ask the people to take a look at themselves and find out where that love for Goa and al things Goan has gone. If I can change people's perception and ask them to value Goa and its soil again I will bring the biggest changes to Goa.  Conservation, local produce, more farming and growing locally, less destruction of our natural resources would all follow a change in attitude and then we can shout "Goa is the land of spirituality once again and here you come as close to heaven as you ever can get." But I am king right? So why bother? Let my subjects fall to the rut and kill themselves…if only my conscience will allow that.
If you could throw a party and invite any 5 people in the world, living or dead, who would they be?
First person will be Prince Charles because I think he is a true son of the soil and I can converse with him at length and get inside his mind a bit more to see what makes him tick and his ultimate passion for his land.
Sir David Attenborough and by Jove will I have some conversation…I only hope he never sleeps. That is another man that would inspire me to the ends of the world.
Michael Palin for his superb narration of the world at large with a twist of humour. And Stephen Fry for his amazing wit and unbeatable intelligence…..he is one man to brow beat on his amazing plethora of knowledge.
Dr.Dadabhoy who died 100 years ago…the man who laid the foundations for equal rights for women in Britain; sparked the eventual suffragette movement, the man who led the Liberal Democrat party but laid the foundation for the first Labour manifesto and the man that inspired Sir Jamshedjee Tata to set up India's first iron and steel plant and to industrialise India so that it could become independent. He trained and inspired Mahatma Gandhi and taught the road to freedom was through non-aggression, was Britain's first non-British Member of Parliament, turned down lordship and a knighthood in protest against British unfair policies, and started the freedom movement.
Then of course my all-time hero other than my 'father' JRD Tata, the pioneer aviator, industrialist and the man who took India into the 20th century following in the footsteps of his grandfather and making India a truly industrialised nation plus much, much more.
What drives you in life?
Everything.  Passion for many things life in general and the lack of time to achieve and learn and do as much as I can and leave a fabulous legacy behind…the last being my greatest drive.
What are your hopes and dreams for Goa?
I am hoping that the destruction of Goa stops forthwith. The people come together and rebuild goa into a destination for the good and the great and not the bad and the rubbish. That Goans learn to respect themselves and realise that this is the place of their forefathers; they need to live here nurture it and grow with it. Not run away at every opportunity and for God's sake feel Indian for a change. We are not Portuguese and never will be. We are better and greater. We are Indians.
Please tell us a secret or some secrets about yourself?
Nonsense! I am a married man. I have no secrets. Love rubbish too…biscuits knowingly bad for me but I cannot resist. I dream a lot and my wife says I snore too. I do not need much sleep but do need a five minute nap in between and perhaps the heaviest sleep of the 24 hours of the day. No more. Sorry, do like pizzas and other junk from time to time
For more information on Chef Cyrus Todiwala click here
To read about our previous Trailblazers, click below.
Maria Isabel de Santa Rita Vas