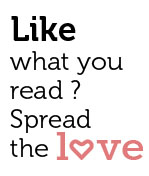 Share
We decided to run a cover story on Sao Joao this week not just because it's a really fun festival or because of its religious and cultural significance among the people of Goa. It's also because of all the Goan holidays, illness perhaps none other exemplifies the true spirit of Goa and Goans as much as this one – with its riotous fun, profound faith and joyous camaraderie. On these pages, we explain how a number of time-honoured Sao Joao traditions have given way to pleasures of a more commercial variety.  Here, we do not sit in judgment but instead paint reality as it is – and, as usual, leave the judgments up to you, the reader.
We have many compelling offerings in this issue of Goa Streets, from our story on an enthusiastically-received group of Russian musicians to our piece on the quirkiest cakes in Goa to our troubling article on the irony of road bumps that kill the very people they're meant to save. Of all our stories this week, perhaps none is more important than our piece on the Hamara school in Panjim and its heroic work giving street kids a fighting chance in life.
Also in this edition we break the story of a brand new controversy involving beach shacks: that the National Green Tribunal might ban them.  Also, be sure not to miss our piece on Suhas Shilker, one of Goa's finest abstract artists, and our revealing story on seven very special cafes in Margao. All that's in addition to our sassy cartoons, amusing movie review, Acaricia May's relationship advice and, of course, our weekly, comprehensive listings on everything under the sun (or in this case, clouds) in Goa.
.
.
.
Happy São João Goa!