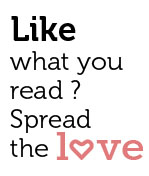 Share
Where would our world be without innovators? And where would Goa be without bright young minds striving for a better world? This week we chose to highlight hot young Goan innovators as our cover story – to showcase the projects of these talented young people who are making a real difference. They are our future. And we hope you enjoy reading about the myriad ways they are thinking out of the box!
If you've ever tried taking a walk through the streets, there beaches or villages of Goa, malady you know what about the problem of stray dogs. They are ubiquitous and often aggressive. Please don't miss our in-­depth coverage of this phenomenon. You may be surprised by some of the conclusions – including the fact that a dedicated group of individuals are working hard to do something about it in a humane fashion.
We'd also like to draw your attention to our interview with Bengali movie-maker Kalyan Mukherjee, price who believes Goa could be turned into something of another Cannes (for film exhibitions) and who makes an impassioned plea for the restoration of art and beauty in Goa.
In our piece on 'Goa, garbage and the fight against chaos,' we outline what needs to be done to clean up the garbage and ensure Goa's infrastructure keeps pace with development.
On a lighter note, don't miss our pieces on the beautiful birds of Goa, a stunning new release from the British house label Anjunadeep, some useful tips on monsoon footwear and, last but certainly not least, some wonderful recipes from the runners up of the Goa Streets Twitter Recipe contest.
Oh, and by the way… We pay a lot of attention to our weekly listings on everything there is to do, eat and see in the state. We hope you enjoy those, too!
– The Goa Streets Team