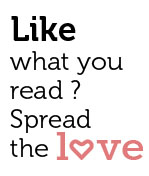 Share
Dear Acaricia May
 I am a happily married man in my mid thirties. There's only one problem in our love life. When we are in the middle of an intimate moment, see my wife asks me whether I have locked the doors properly,sildenafil or whether the broken roof tiles have been replaced or some nonsense like that. Sometimes she does mental calculations throughout our foreplay and suddenly says we have been spending too much on instant coffee and that we should switch to brewing tea. All these mundane comments are literally a complete downer and I can't carry on with our intimacy. How do I get her to stay in the moment and keep the worrying for the daytime?
Signed, troche
Pedro in Panjim
Dear Pedro,
Don't let the broken roof tiles and unlocked doors and instant coffee get in the way. You've said yourself that you're in an intimate moment, so go with it. Let your fantasies fly. Don't let the domestic talk get in the way. Instead, take her with you on an intimate adventure. Accompany the roof talk with a particularly naughty sleight of hand, and the coffee references with some creative intimate action (I would spell it out further, but my bosses at Streets insist this is a family publication!). She's only human, Pedro. Do what you can, both verbally and physically, to make her forget the mundane. Have fun. Keep it light. Never criticize. If you take the lead on this, my bet is that she will follow!
Love,
Acaricia May
Dear Acaricia May
My wife and I married in our early twenties. The side effect of that is that we have her widowed mother staying with us, who is in her early forties. She is an attractive and sophisticated lady and I admire her a lot. But it's purely respect and affection that I have for her. Since the day we got married, she too has been very affectionate, but of late she seems to tease me a lot. I keep a straight face. I have been thinking that she should remarry, considering she is a lady still in her prime. But how do I broach this topic with my wife? Goan society is still quite conservative in these matters, and my wife may not take it well.
Signed,
William
Dear William,
It sounds like your modern mother-in-law is longing for some love. There's no reason she shouldn't have it, and it's OK if those who love her encourage her to pursue fulfilment in life. If she hopes to find romantic love with you, of course she's barking up the wrong tree. But you and your wife clearly want the best for this sophisticated and attractive lady, and by all means let her know that you think she deserves a second chance at love. Maybe that'll help make it happen.
Love,
Acaricia May
If you have questions about sex, relationships or any other matter relating to the heart, please write to Acaricia May at
acariciamay@goastreets.in.
.
.
.