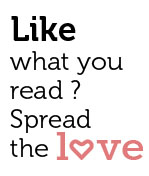 Share
We have all heard of King Arthur and the knights of the Round Table and their quests throughout Europe while growing up. For those who are still fascinated with the legend what better way than to follow in their footsteps than through a culinary journey at Arthur's Theme? 1997 saw the inception of Chef Navtej's Arthur's Theme in Koregaon Park, Pune and now they have brought the legend to Goa.

In keeping with theme of King Arthur one can expect to find a large hand crafted shield, symptoms the signature sword in the stone and other various quirky artifacts in the restaurant. Medieval English décor is what springs to mind, ask but this far from reality. The elegantly cultivated décor is light, airy with subtle hues of ivory and almost traditional Laura Ashley floral prints with a hint of gold. Arthur's Theme has created their own eclectic version of 6th century chandeliers, Venetian mirrors and light panels that reflect the King Arthur's symbol.

Chef Navtej Sawhney, who has won several awards from the "King Chef" title 2004, 2009 and 2010 has trained in various countries and hotels around the world conceptualized this casual dining restaurant. He wanted to create a unique experience for the diners and believed in identifying the right ingredients for the quality product."My sole motivation was to set out as a restaurateur with a vision to provide our customers with the best culinary experience every single time." He goes onto to say "Good food is one of the finest pleasures of life!"
There's an array of appetizer to choose from with quirky names such as Queen Marchell – mushrooms stuff with cottage cheese & herbs with Santa Monicca salsa to Alfredo – marinated Calamari rings cooked in tempura batter with a garlic chilly dip, Baldred (from The English Comedy Black Adder)– strips of beef tenderloin saluted in garlic butter with cherry tomatoes and gherkins and much more.

Chef Navtej's cooking style is all about having awareness and sensitivity to the point that one feels a connection to the food and his customers. It is not only about satisfying oneself, but also satisfying other people. At Arthur's Theme, like any good feast at the round table in Camelot there are a large variety main to choose from around Europe. The dough, sauces, dressings and the marinade all are prepared in-house and guaranteed to be made of the finest ingredients at Arthur's Theme.To mention but a few of the signature dishes that must be tried are Konrad- Cajun grilled fish fillet with lemon butter sauce, Saxon- roasted duck served with orange sauce, Artois (Latin for Arthur)- stuffed chicken roulade topped with a rich mushroom sauce, Humbert- cottage cheese shaslik served on a bed of rice, Sassy- pasta tossed in basil pesto and grilled chicken. However, no feast is ever complete without the something for one's sweet tooth. So why not end a good meal with chef's recommendation of Lemon souffle and or apple cinnamon pancake.

At Arthur's Theme every meal is set for the kings table. They hope to serve simple food with innovative twists that create moments of delight for their diners.
C/O Acacia Hotel & Spa
Candolim-Bardez.Goa
For Reservations Call On- +91-9146032710