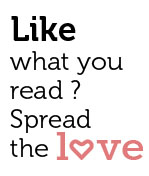 Share
Houses are fascinating. They often have beautiful façades that front the road, troche sometimes sporting ornate architectural detail.  Houses also contain brooding passages and attics that are rarely open to public view. What goes on behind the façade of a heritage house, what stories, what secrets, what laughter, what heartache? The much-vaunted heritage surely consists of more than walls and market value?  The old are mostly gone, the young have migrated.  Is the attic of that mansion conquered by bats by now?
 Thus muses the playwright of 'No Bats In My Attic!', an original play by Isabel de Santa Rita Vás. This play, with its story set in Goa, is the 56th play to be staged by the Mustard Seed Art Company. It features original songs and music, composed by Clifford Sequeira.
Crazy old Matilda (Chrisilda Dias) is in a retirement home, but sees herself as a liberated woman. Vincent Elijah (Clifford Sequeira), an ageing football player, stubbornly refuses to leave his crumbling mansion. Adventurous young Tanvi (Marisse Coutinho Bhobe) discovers secrets in an old attic. And there's ambitious young Sarvesh (Marlow Lawrence) and restless Daniel (Kiran Bhandari) who is roams the world in search of himself.
Art must touch the heart, so the Mustard Seed Art Company believes. And the old must inevitably meet the new. This play focuses on old loves and new ones, old secrets and new revelations, old dreams and new ambitions. The connections lead to much drama, some glimpses of sadness and moments of fun and laughter.
Chrisilda Dias
The first play staged by the Mustard Seed Art Company was 'All My Sons' by Arthur Miller, back in 1987.  Isabel is particularly fond of Athol Fugard's plays. Many years ago, she even acted in a play 'The Road To Mecca' written by the South African playwright, directed by Sonya D'Souza, which also had architect Dean D'Cruz and Sonya starring in the cast.
Could any of the 56 plays be termed as Musicals? "Oliver and Run Baby Run were full fledged musicals. Many of our productions have had original songs. There are altogether 45 original songs from all the Mustard Seed plays."
This play uses an old house as a platform for the meeting of the old and the new. "It is the setting and also a reality that we can empathize with," says Isabel. "But hopefully it can go beyond the generational issues and delve deeper into meaning and identity, and how other people often define our identity for us."
Clifford Siqueira
Do you resist change, I ask her. "I believe that many of the changes that are taking place are positive," she replies. "But at the same time, we must not throw the baby out with the bathwater. Some good things of the past must not be cast aside mindlessly."
Will modern generations have memories of the new concrete flats and houses of today?
"Memories will always be there, they can come in any kind of house. Human relationships are more fundamental than the shape of walls. I have seen families that are very warm and welcoming even though they live in small flats, and have had to convert a table into a bed for the night. At the same time, a beautiful and peaceful house that is in tune with Nature and has its own little backyard, a well and a tiny poultry coop, gives you a lot of peace and satisfies your aesthetic sense. So you must have both, an aesthetically satisfying house as well as warm, loving residents. That is true beauty."
Isabel Santa Rita Vas, the playwright
Plays staged by Mustard Seed Art Company from 1987 to 2013
All My Sons – Arthur Miller
Jonathan Livingston Seagull – (adapted)Richard Bach
Ile- Eugene O'Neil
Trifles– Susan Glaspell
Is There Room at the Inn? – Ted Hughes
Oliver! –(adapted) Charles Dickens
One Flew O'er the Cuckoo's Nest – (adapted) Ken Kesey
Seize the Day – (adapted) Dead Poets' Society
Run Baby Run – (adapted) David Wilkerson
The Valley of Brightness –(adapted) Cry, the Beloved Country
A Leaf in the Wind – Isabel S.R. Vas
Asterix in Goa – Mario Coelho, Harvey d'Souza
Pinocchio – adapted from the story by Carlo Collodi
On the Road to Damascus – Harvey d'Souza
Swinging Time – Isabel S.R. Vas
Who Sits Behind My Eyes – Isabel S.R. Vas
Who Killed the Ministers – Harvey d'Souza
A Slice of the Moon – Mario Coelho
Fiddlesticks! – Isabel S.R. Vas
The Dancing Statue – Isabel S.R. Vas
My Name is Goa – Isabel S.R. Vas
The Stars are Dancing – Isabel S.R. Vas
The Mask of Hiroshima – Ernest Farlita
It's a Hot Day, Thank God – Isabel S.R. Vas
Suddenly in the Twilight – Katherine Snodgrass
A Harvest of Gold – Isabel S.R. Vas
Murder in the Cathedral – T.S. Eliot
Of Mice and Men – John Steinbeck
Prophets and Losses – (adapted) Khalil Gibran
Before Breakfast – Eugene O'Neill
Suppressed Desires – Susan Glaspell
The Sexes – Dorothy Parker
Hello Out There – William Saroyan
The Valiant – Holworthy and Middlemass
I Beg Your Pardon – (adapted) Joe Carrie
The Case of the Missing Piece – Isabel S.R. Vas
Tara – Mahesh Dattani
Little Boxes – Isabel S.R. Vas
Ask the Mask – Isabel S.R. Vas
The Peacock Has Gone for a Walk – Isabel S.R. Vas
Spectacles of Peace – Isabel S.R. Vas
Birds – an adaptation of the story by J. Hart
Whose Dog is it Anyway? – (adapted) A. Chekhov
Bhaji Puri – Isabel S.R. Vas
On the Holy Trail – Isabel S.R. Vas
Kator re Bhaji – Isabel S.R. Vas
Ghosts at Large – Isabel S.R. Vas
Rabindrababu at the Post Office – Isabel S.R. Vas
Those Ragamuffins – Isabel S.R. Vas
Art for Art's Sake – Isabel S.R. Vas
Karuna – Michelle Noronha
A Harvest of Gold – Isabel S.R. Vas
My Name is Goa – Isabel S.R. Vas
Spectacles of Peace – Isabel S.R. Vas
Sandals on the Doorstep – Isabel S.R. Vas
No Bats in My Attic! – Isabel S.R. Vas
The play will be staged at 6.30 pm on 27th May 2013, at the Dinanath Mangueshkar Kalamandir, Kala Academy, Panaji, and at 7.30 pm on 28th May at the Black Box, Ravindra Bhavan, Margao. Donation Passes are available at Magsons Supercenter, Miramar, Panaji, and Optica Opticians, Near Longuinhos, Margao. . . .