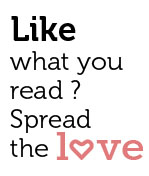 Share
A World-Class Litfest Dec. 10-13
Goa Streets Is Proud Media Partner Of This Delightful Event!
A tiny arts and literary festival took place in 2010 in the tiniest state of India. Just 40 delegates took part that year. Though that litfest may have seemed small, pills many of the names that figured there were giants in their own rights and regions—Charles Correa,buy Mridula Garg, Urvashi Butalia, Kynpham Sing Nongkynrih, Remo Fernandes and the irrepressible U.R. Ananthamurthy, who opened the festival.
By 2014, the number of delegates participating at the Goa Arts and Literary Festival had shot up to 182, with 133 of them travelling to Goa from other parts of India, as well as Europe, Australia, Pakistan and other regions.
What is it about this not-so-little-anymore festival that makes it so desirable among the literary and artistic cognoscenti? Vivek Menezes and Damodar Mauzo are the founders of this eclectic fest that is being hosted for the sixth year running at the International Centre Goa at Donapaula, Panjim.
"Writers and artists experience a freedom of expression here at GALF, that may not be possible at other festivals," says Vivek. "A poet can read intensely erotic verse here or express highly charged political and social views, that could easily get him or her censured elsewhere."
Writers like Teju Cole, Bilal Tanveer, Samanth Subramanian, Meena Kandasamy, and many others have rubbed shoulders with fellow writers here at the Goa Litfest over the last few years, as they rose to literary heights at an international scale.
"The intimate and informal atmosphere at GALF allows writers and artists and their readers to mingle freely," says Mauzo. "This is difficult at larger festivals like the Jaipur Litfest."
In past editions, the festival has focussed on North-East India, Pakistan, Singapore and other regions. What is the theme focus this year, I ask Vivek. "History," he replies, "we have invited historians from all around the world, including Ramachandra Guha, Ines Zupanov, Faisal Devji,  Angela Barretto, Anjali Arondekar, Jonathan Gil Harris, Raghu Karnad, Vedica Kant, Parag Porob, Rochelle Pinto and others."
The international line-up of writers include six each from Bangladesh and Singapore, these two being the focus countries this year. Eight Pakistani delegates, three from the UK, four from USA and one each from Australia, Canada, France, Italy, Norway and Portugal will attend GALF 2015. Over 50 prominent speakers from Goa and the rest of India will complete the regional literary and artistic presence at the festival.
The Indian government's Ministry of Culture and the Goa government's Department of Art and Culture are partners in the festival. A long standing partner of GALF is the Goa Writers group, a ten-year old association of writers based in Goa.
There's plenty to look forward to at GALF this week. Award winning food book author Naomi Duguid will make her debut appearance in India at GALF. Hansda Sowvendra Shekhar will release his second book 'The Adivasi Will Not Dance'. Annie Zaidi will showcase her powerful anthology 'Unbound: 2,000 Years of Indian Women's Writing'. Tamil Dalit writer Bama will discuss her autobiographical novel 'Karukku' and the consequences it had on her life. The audience can also look forward to thought provoking keynote addresses by poet Keki Daruwalla and artist Dayanita Singh.
The inaugural of Goa Arts & Literary Festival 2015 will take place at the Maquinez Palace, ESG auditorium, Panjim at 5pm on December 10. The festival continues over 11th to 13th December at International Centre Goa, Donapaula.
For more details on GALF 2015 go to http://www.goaartlitfest.com/