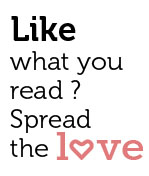 Share
A Contest Showcases The Literary Talent Of Goa
When I participated in the Fundaçao Oriente Short Story Competition in 2011, I shared the third prize with Konkani writer Ramnath Gawde. An email informed me that I had won a prize and I was thrilled to bits. Some months later the story was published in the anthology, Shell Windows, along with 24 other stories from the competition.
The interesting aspect of this competition was that it was held in multiple languages for the same set of prizes. Which meant writing in the vernacular was no longer a disadvantage as some writers believed. I read the story that shared the place with mine in the original and found that its translation worked as well. Good translators, like good editors, are rare.
Two years later, as a Marathi-English translator and a lover of Konkani, I got a multi-lingual treat when I was a member of the Jury for the same competition. My fellow evaluators were Maria Ceu de Barreto, Gajanan Jog and Narayan Dhargalkar. Besides discussing the stories (plot, idea, concept, ending), we often went off-track and debated about an odd word, our own experiences with local literature, contemporary descriptions, humour, pathos and whatnot.
We spent many hours in choosing the 25 stories for the second anthology, Coconut Fronds. As much time or more went into editing, proof-reading and layout. Hours of re-reading, adjusting sentences, moving paragraphs and making changes meant I had to improve my concentration and typing skills. Dealing with the authors was another matter. Some were convinced their story was to be kept as it was. One author withdrew her entry as soon as the results were out. Another did the same citing dissatisfaction with the editorial process. But mostly, the writers were open to minor changes and didn't mind 'adjusting', to polish up and fine tune their creations.
I asked Augusto Pinto, the Chairperson of the Jury for this year's competition, what he thought of the contest, which attracted over 90 entries in 2013. He said: "I've read both Shell Windows and Coconut Fronds and I think they helped bring to the fore new talent like Cordelia Francis, Sharon Soares, Fatima M Noronha who at the time were not so well known. Their stories got juxtaposed with well-known names like Manohar Shetty, Ahmed Bunglowallah, Prashanti Talpankar, Alexandre Moniz Barboza and so on, which must have been a big encouragement." He believed "it also allowed established writers in Marathi and Konkani who were not known or at least read outside their own circles like Nayana Adarkar, Ramnath Gawde, and Necio D'Souza to get highlighted through the translations." Although the ages of the writers were not indicated, he got the impression that many young people participated. He opined that people would write mainly in the language they are already comfortable in writing. That, perhaps, was why the stories written in Portuguese fell flat. The number of those who speak good Portuguese and read its literature has significantly dropped today.
This biannual contest was the brainchild of Eduardo Kol de Carvalho, the erstwhile delegate of Fundaçao Oriente. The contest owes much to writer Maria Aurora Couto who sponsors the first prize of Rs 20,000 instituted in the memory of the late Alban Couto, not just for the money but for her gentle stewardship. Semana de Cultura Portuguesa and Fundaçao Oriente pitch in with the second and third prizes.
Augusto adds: "This year's competition cycle has just started, but the jury has made a point of ensuring that the competition is made more attractive and have dug into their own pockets to do so. Anita Pinto of Goa Writers has sponsored a prize of Rs 10,000 in memory of her mother Nur Coelho who was herself a writer; Meena Kakodkar of Konkani Bhasha Mandal has sponsored a prize of Rs 5000/ in honour of her mother, late Hirabai Durga Gaitonde and so that Marathi didn't get left out I sponsored a consolation prize of Rs 5000/ although I don't really read Marathi much. There is also a prize for Portuguese prizes given by the Goa Portuguese Teachers Association. So this year the prize fund is the richest so far– Rs 70,000."
A bonus to the contest is the pre-competition writing workshop which teaches aspirants to connect mind with pen. This year, theatre person Isabel Santa Rita Vas conducted it, in June.
The idea of publishing an anthology of the best stories came from Jose Lourenco, one of the jury members of the first edition of the contest in 2011.
"How did you get into this Fundaçao event?" I asked him.
"I represented Goa Writers group, who were associated with the Contest."
"What were your impressions of the work sent in?"
"Many of them were very good, 25 of which we eventually published as the Shell Windows. The stories reflected the diverse emotional, intellectual and cultural landscape of Goa. My fellow jury-members in 2011, Damodar Mauzo, Isabel Santa Rita Vas and Vishram Gupte are very distinguished literary figures and yet very modest. It was a treat and a learning experience to attend the jury meetings with them. After the prizewinning stories had been chosen, I felt it would be a waste to allow the other stories to sink into oblivion, as they were eminently readable and the authors had worked hard on them. So we proposed an anthology. Dr Carvalho got the project approved from his headquarters, we got the stories edited and published the book in collaboration with Broadway Book Store."
I probe Jose: "Have you taken part? Will you?"
He said: "I have had some modest success with getting my short stories published in some anthologies and periodicals. So I would rather encourage newer writers to send in their stories and help them in whatever way I can. The most significant achievement of this contest has been to showcase fresh talent."
This Fundaçao Short Story Competition is definitely an event that has made its mark on Goa's literary calendar. Read-o-maniacs like me look forward to whatever comes fresh from the mind and the pen every year. I'm going to have every anthology of this contest on my shelf. I'm very proud to have been a part of it.
 Entries are invited from residents of Goa (18 years and above) to send short stories in Konkani (Romi/Devanagri scripts), Marathi, Portuguese and English by September 30, 2015.  While there is no particular theme, the story should feature Goa or Goans prominently through Place or People or Predicament. Story length to be 1000 to 3000 words. Send in your entries to Fundação Oriente Delegation in India, 175 Filipe Neri Xavier Road, Fontainhas, Behind People's High School, Panjim, Goa. 403001.Tel : 2230728 / 2436108