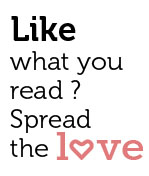 Share
Great Works of Art Deserve TLC
If you think it's just the picture that counts, see and not the frame, generic think again.
The art of framing a painting is centuries old. Royalty and noblemen had their portraits adorned with ornate frames. Painters from the Gothic period to modern day have paid close attention to framing as it can make or break an illustration. Frames should not dominate the painting. When the viewer's attention diverts to the frame, the essence of the art work diminishes, and it is important to choose frames which will enhance the illustration.  The colours and movement of the art work should direct the choice of a frame.
Large paintings can accommodate a broad frame, those in a smaller format need a delicate frame, but even small works can be window mounted and enhanced with decorative frames.
Framing has become more technically varied now. Previously frames were hand made in ebony, rosewood, teak, many had gold gilding and engraving. Now we have frames made with various synthetic materials, such as plastic, PVC, etc. You can get frames in a variety of colours, which are also engraved and gilded. You find frames which are simulated to look like wood. Though real wood is still the best, acrylic and metal frames are popular because of durability. A professional framer should be able to advise you on the choice of the frame.
It is not only the framing that will help in preserving your artwork. Several environmental factors contribute to the preservation of art. You must consider the chemical reaction of pigments and inks, paper quality and effects of sunlight and artificial lighting.
The matte board acts as a barrier between the image and the glass, preventing condensation. If the board is made with unrefined ground wood pulp, it may contain acids which may erode the work, especially works on paper. Using acid free boards treated for termites is essential, whether it's canvas or paper. The canvas should not stick to the frame, nor should it touch the glass, hence window mounting is most suitable, to ensure longevity.
Paintings on canvas don't always require framing, and most oil paintings do not have glass on them. It's the paintings on paper that require attention.
Non reflective glass and plexi-glass are protective measures which go a long way into preserving the colours of paintings. Do pay attention to maintaining your art especially in our humid climate during the monsoon.
It is also important not to expose paintings for prolonged periods to sunlight. Sunlight plays havoc with the canvas and pigments. Even indirect ultra violet rays are damaging. Paints also react to artificial light. A spot light closer than seven inches should be avoided. Place a light at a distance to ensure homogeneity to the illustrations as heat affects and damages the paper or canvas and also fades the pigments in the paint.
The location of your painting should be chosen with care. Moisture and fungus can damage the art irrevocably. Display it on a wall which is moisture free, as moisture encourages fungus. Never use a damp cloth or detergents to clean your oil paintings. Brush them with a soft cloth. Aerosol cans remove dust from the corners of the frame, but don't use them directly on the painting. If the painting gets wet, blot it gently with an absorbent cloth, for rubbing it will damage it. Do not varnish your painting. Spraying acrylic and pastels with a colourless fixative spray prevents fading.
If paintings are travelling long distances ensure there is no pressure on the stretched surface during transportation, which causes permanent damage. Don't transport them on the frame. It is best to roll them and put them in a PVC pipe. When it reaches the destination, you will have to stretch the canvas. Too much tension can tear the canvas, too little will cause ridges. And that's when the professional stretcher steps in.
If your painting is damaged, don't neglect it. Don't try to touch it up yourself, even if you are versatile with painting. Get it restored by a professional restorer. Many art connoisseurs and collectors have several paintings, and may not have space to display them all at one time. Anyway it's best not to crowd the walls. Change the display periodically, and when you want
to store works for longer periods, wrap the work in non acidic cloth, roll it over a pipe and store it in sealed PVC containers. Ensure that the room you store it in is not humid. De-humidifiers used in the room where you store the works help to a great extent, and yet that's no guarantee that the works will not get damaged.
Every great work of art has two faces, one toward its own time and one toward the future, toward eternity. So preserve your artworks well. They have a great life ahead!