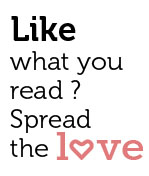 Share
Dr. Belinda Viegas-Mueller with one of her own paintings
The Renaissance Woman of South Goa
Novelist, order Cyclist, link Mountaineer and Psychiatrist. How many hats dose she don ?
Excerpts from Dr. Belinda Viegas-Mueller's superb novel 'The Cry of the Kingfisher' appeared in Goa Streets in November 2013. Now, a year later on the occasion of Streets' two-year-anniversary, we bring you this feature about this extraordinary novelist, cyclist, mountaineer and psychiatrist. Dr. Belinda has published 3 books, and was recently the only woman to complete a grueling 1200-kilometre cycling tour. A few years back, she also scaled the Wetterstein Mountains in her 8th month of pregnancy. Today, she has a successful psychiatric practice at Varca in South Goa. Dr. Charlane Pereira e Rebello (herself a psychologist) catches up with this 53-year-old Goan Renaissance Woman.
As I met Dr. Belinda at her clinic in Varca, she seemed quite thrilled to be interviewed and she sat on no high horses, moral or any other kind. Her story unfolded quickly – a tale of globe-trotting in various avatars before finally settling down in Goa with her German husband Richard and 2 children, Ayesha and Rohan.
Born and brought up in Nairobi, Dr. Belinda Viegas nostalgically remembers her childhood, especially the fishing trips and her close proximity to Africa's incredible array of wildlife. Young Belinda had dreamt of being a wildlife ranger or a biologist.
In 1971, her mother Janet Viegas moved to Belgaum to teach at St. Paul's High School. That is when Belinda decided to pursue medicine at St. John's Medical College in Bangalore. She was uncertain about her choice of specialization.  Confused and anxious, she took a break before joining psychiatry.
Within the first week of joining, she knew that she had made the right choice. She says, "In psychiatry, one can see the person as a whole; one can see the person with thoughts and feelings."
Among her accolades in these early years was winning the Gundu Rao Gold Medal for Preventive and Social Medicine from the Bangalore University and the Major Dr K Padmanabha Menon Prize in Community Medicine.
And yet medicine was just part of what excited Belinda in life. Among her other top passions was sports.
She played badminton for Bangalore University for one year. Even during her XIth and XIIth Science at GSS College in Belgaum, she actively participated in National Cadet Corps sports camps.
While she was completing her MD in Psychiatry at NIMHANS (National Institute of Mental Health and Neuro-Sciences), Bangalore in 1988, she was introduced to rock-climbing and trekking, and did a course with the Uttarkashi School of Mountaineering.  She joined St. John's Medical College as a teaching faculty in psychiatry.
Organizing treks for staff and students during her tenure at NIMHANS, she met Richard while doing the Mt Everest Base Camp trek in Nepal. That was in the year 1989, and she and Richard decided to travel together.
Marriage took her to Germany in 1991. Though she didn't speak German, she spent her time at home writing. Despite being in her 8th month of pregnancy, Belinda took to climbing the Wetterstein Mountains (home to Germany's highest peak, the Zugspitze) in 1992. By the time she entered her second pregnancy a couple years later, she had also taken to cycling.
Belinda has enjoyed trekking with her children. She recalls, "All 4 of us went for the Annapurna trek in 2006. Ayesha was 14 years old and Rohan was 12.  Completing the Annapurna Circuit takes 21 days. However, the Nepali guide warned that we wouldn't be able to complete this trek."
"Neither Richard nor I were the youngest of the lot doing the Annapurna Circuit. Also, Ayesha and Rohan were with us. However, I still remember that we finished the trek with the Israeli soldiers," adds Belinda proudly.
An excerpt of her book The Cry of the Kingfisher can be read here. That and her other two books, Goa Maaza (April 2011) and The Golden Gate… and other stories (December 2011) were all released in the same year. Amazing!
The Cry of the Kingfisher revolves around three women's struggle for happiness. Goa Maaza is a  tale of a man in search of love, and making peace with his past.
Some of Belinda's writings are based on her personal experiences at the clinic. The fruit of her creative potential did not come easily. Still, some initial rejections from publishing houses never stopped Belinda from writing and doing what made her happy.
In Golden Gate, Belinda has penned children's stories, the same ones she narrated to her kids. The illustrations in the book have been done by Belinda herself (yet another talent!).
Recently, Belinda was the only woman to cycle the Daal Bhati 1200 km event in Rajasthan within 90 hours  – truly an extraordinary feat. Traversing the distance from Jaipur this past February 27 and cycling through Bundi – Kota – Chittorgarh – Udaipur – Mt Abu – Ajmer before finishing at Jaipur on March 2 required great physical and mental stamina.   She was the only female rider among 10 male riders to successfully complete this feat.
Belinda recalls, "I was one of the oldest of the lot on a hybrid (heavy bike). Richard's bike broke down and I had to cycle the last stretch all alone. But Richard and the others motivated me to finish the event."
She quips, "I call myself an accidental cyclist. The only serious things I do are writing and psychiatry."
As part of her psychiatric practice, she began to adopt psychotherapy to get to the root of underlying problems. Medicine is often not enough, she believes.
Belinda also provides voluntary services to schools. Practicing in Varca in South Goa, she gets patients from all over.
She says, "The battle is half won when parents get their children here. Prevention is better than cure. I love interacting with children, and working with teachers and parents. It's my way of giving back to the society."
She often visits and counsels the residents of Karunalaya, a home for the dying, destitute, poor and abandoned in Belgaum.
Belinda says on a parting note, "I believe in happiness. Today, people are seeking happiness in external things; they have to find happiness within themselves. Each one is born in this world with a talent."
Belinda, of course, was born with many.