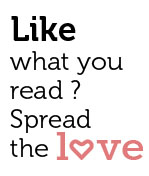 Share
Recently, residents of Panjim were treated to a rather nasty reality check when cops busted a 'dance bar' clandestinely operating on the terrace of a city hotel. When the place was raided late in the night, six women were found gyrating to loud music on a make-shift stage, while guests, including an MLA from Uttar Pradesh, lolled about on cushions on the ground, mujra-style.
Nothing wrong with watching women dance, you'd say; you can do so at any discotheque anywhere. But the women dancing seductively on that terrace were setting the mood for what was to follow. Soon, many retreated to the privacy of a bedroom for sex, said the cops. One of the women dancers was later found to have been 'rescued' in a prostitution case a few months ago.
Of course, that particular Panjim dance bar had to close, but who knows how many such dance bars operate clandestinely around Goa? Quite a few, say people in the know, all in the coastal tourism belt. Until recently, many of them were operating openly – and some still do – in the Calangute-Candolim coastal belt which is visited by thousands of tourists every day.
It's not for nothing that Goa has come to be known as something of a sex destination, even if it's not exactly Thailand. Goa's 'dance bars' clearly thrive on tourism, and also from the fact that Mumbai's dance bars were closed five years ago. In one fell swoop, thousands of women who earned their living dancing to Bollywood hits in Mumbai's dance bars were rendered unemployed. Most dancers had large families to support.
Enterprising middle-men, spotting an opportunity, brought hundreds of these dancers to Goa and some attempted to set-up Mumbai-style dance bars in the Calangute area, with varying degrees of success. Unlike Mumbai, where the majority of the women were actual dancers and not involved in prostitution, the running assumption in Goa is that most of the bar dancers are prostitutes. In Mumbai, prostitution (which also existed in many of the dance bars) was a parallel activity involving other women, not the dancers.
"In Goa, it's not like in Mumbai. Here the dance bars are simply a front for prostitution," says Calangute MLA Michael Lobo who, since being elected in March 2012, has launched a campaign to rid the Calangute-Candolim area of these sleaze rackets. After he launched his anti-sleaze campaign by targeting massage parlours and dance bars which were a front for prostitution, most of the dance bars had to shut down following police raids and widespread media attention.
In June, for example, a 'disco' near the St Anthony's Chapel junction on the main Calangute-Candolim road was raided on a Saturday night after police received a tip-off that 18 women had been spotted 'entertaining' customers there. In return for a 'cover charge', the male guests could dance with the women, most of whom were from the Northeast. And then for a price, other things would follow, Calangute Police Inspector Nilesh Rane said.
When police raided the place, the management 'blacked-out' the disco by putting off the electricity and in the darkness, as the police fumbled around, the 18 women, including one from Goa, were hustled into a store-room at the back, and the room locked. In the darkness the customers also escaped.
When the lights came on, the police searched the premises and found the frightened girls huddled inside the store-room. When questioned, the management claimed that the women had been brought as waitresses and dancers. Says Nilesh Rane, "If they were not doing anything illegal, why were they hiding in the store-room? We may not have caught them red-handed in the act, but there was definitely something fishy going on."
Michael Lobo says that despite all the raids, prostitution activities are continuing in Calangute. "They have to continue the raids until prostitution is completely stopped because this leads to other crimes like drug abuse." He alleged that the owners of dance bars in the coastal belt are trying to restart their dance bars following the recent Supreme Court order directing the Maharashtra government to allow dance bars to function.
"I have received information that they are taking legal advice on whether they can use that order and restart their dance bars which had been shut down. The CM has said he will not give bar licenses to these places, but they already have excise licenses. They are trying to start as restaurants and then convert them into dance bars by saying they will only have karaoke or music bands," Lobo said.
He added that in Mumbai, dance bars have strict rules about men not touching women, but that is not the case in Goa. "It's okay in Mumbai because they have very strict rules. The women dance in one area and men only watch. They're professional dancers. But in Goa it's all a front for prostitution," he said.
A controversy erupted in early August when BJP spokesman Wilfred Misquita said there was nothing wrong with having dance bars in Goa "as the worst vice of all, alcohol consumption had taken firm roots in Goa". This prompted Chief Minister Manohar Parrikar to announce in his Independence Day speech that dance bars would not be allowed in Goa.
Calangute Panchayat member Joseph Sequeira says, "Before, Baina was known for prostitution and drugs. Now Calangute is becoming known for prostitution and drugs. This is not a good sign. All these dance bars are being run by outsiders who have purchased or leased the properties, not by locals."
But what about the dancers themselves? Perhaps nobody has captured the story of their lives in Mumbai better than Goan writer Sonia Faleiro who wrote Beautiful Thing: Inside the Secret World of Bombay's Dance Bars based on five years of research. Says she of bar dancers, "The dancers certainly consider themselves 'better' than sex workers. Most bar dancers earn enough money from dancing to support themselves; they don't have to sleep with customers for money. Sex workers of course do just that. And bar dancers have greater acceptance with their communities."
Of course the story of Goa's dancers is different. Are they doing it out of necessity or out of choice? Are they victims of the sex traffic or are they willing participants? Authorities in the know believe most of Goa's prostitutes fall into the latter category, having chosen that life to make ends meet. But that doesn't mean there's no trafficking at all in Goa, and there have been cases of women forced into the trade. And even one trafficked woman in Goa is one too many.