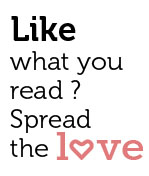 Share
Release of book on Vamona Navelcar
On April 12 , 2013 at 6 pm Gallery Gitanjali will host the book launch of  "Vamona Navelcar-An Artist of Three Continents" by Anne Kettringham  to honour and celebrate the singular journey of "Ganesh" Vamona Ananta Sinai Navelcar .
Twice recipient of Gulbenkian fellowships (1963 and 1971), in 1968  Vamona  won an international award at the International Exhibition of Art in Monte Carlo for his ink drawing, "Angoche Woman". His works are in private collections and museums worldwide, in Lisbon, London, Geneva and other cities, and Goa,  besides group shows in India and abroad.
Vamona's oeuvre spans several decades, continents and media including murals and bas-relief composed of metallic, wooden and glass structures.
The book launch will also mark the opening of a retrospective exhibition at Gallery Gitanjali from the 12-19 of April 2013. Anne's biography of Vamona delves into his trials, tribulations and triumphs intertwined as they were with the history of the times and continents he lived in.
 Inspired by the wonder of his works she was encouraged and supported by Mr. Anthony Athaide of Village Sanctuary Arts to pen this book which will be available as a limited  edition  of only 200 copies, personally signed by Vamona Navelcar at the Book Launch at Gallery Gitanjali.
 For further details kindly contact us at : gallerygitanjali@gmail.com / 9673935195
Learn sailing in a Topper Sailboat
Goa Yachting Association (GYA) together with the Topper Association (India) and Cidade de Goa will conduct two-week sailing courses in the latest, brand new state-of-the-art International Topper sailboats.
There will be two courses, from April 8 to 20 and April 22 to May 4. The courses are for adults and for children over 12 years.
Instruction will be intensive, hands-on and in the water. All applicants must be able to swim at least 25 metres.
Those interested should contact Colonel Milind Prabhu (9423885099), Ashwin Tombat (8888250019) or Rohidas Naik (0832-2490246). Seats are limited.
French language courses
Alliance Francaise, Panjim announces it's Summer course session (April-May).
Registrations are open for Beginners, Intermediate & Advanced level.
Also Special Kids Camp (7-11 years) and intensive beginners batch.
Starting date : 13th and 15th April 2013.
Contact: 9923666856/ alliance-fr@hotmail.com
Workshop on using digital resources
Bookworm is organising a workshop on Using Digital resources in a Public Library and Educational Institutions (Children's Section) on Friday, 5th April 2013, 4:00 pm to 6:00 pm at Bookworm Library, Taleigao. This will include Orientation to Ubuntu Operating System,  ICT in Society, Education and teaching-learning, the Philosophical aspects. Session also includes typing in Indian Languages, Introduction to several educational tools. Soft copies of hand-outs will be provided to all the participants. If the participants bring an empty DVD, the Ubuntu Operating System and all the tools listed will be copied onto it. Session will be conducted by Bindu R Thirumalai from Bangalore. Session is free and open to all.
Art workshop  for children
A series of one-week art workshops will be held at the Fundação Oriente between 11 am and 12 noon on April 8 to 12; April 15 to 19 and April 22 to 26 on the art works of renowned Goan artist, Antonio Xavier Trindade.
Children aged 8 to 13 years are eligible to participate. The necessary requirements like paper, crayons and pencil colours should be brought by the children.
For registration and further details please contact us on Tel. No. 6450878 or email: foriente.gallery@gmail.com.