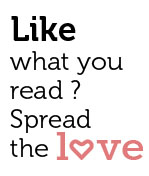 Share
Welcome to the Christmas Edition of Goa Streets! To capture the spirit of Christmas – the true spirit – we decided to take a step back and examine two sectors of the Goan population who are particularly vulnerable. Our story on the unprotected children of Goa focuses on all the kids in the state, especially the children of migrant workers, medical who do not attend school – a fundamental right of every Indian child. And our story on the plight of the elderly examines the many challenges,pharm especially depression, faced by these 'veterans of life'. In each story, we tell you what you can do to help, not just on Christmas, but throughout the year.
Our piece on "A Goan Christmas" looks at the myriad ways the holiday is celebrated in Goa, from the traditional to the ultra-modern, from church services to formal balls to parties on the beach. On these pages you will also find stories on Khyentse Norbu, a Buddhist monk who doubles as a filmmaker and on Vijay Sahgal, an orthopaedic surgeon who doubles as an artist (check out his exhibit this week at the Gallery Gitanjali in Panjim). Be sure not to miss our food stories on Fiesta and Little Door, and our piece on a wonderful musical event that took place earlier in the week at Teso Waterfront in Siolim.
Because of the outpouring of reactions in Goa following the Supreme Court's decision to recriminalize gay sex, we asked our readers to write in their comments on the issue – and, as promised, we have published the best of the comments in this edition of Goa Streets.
Last but certainly not least, be sure to read our story on the Christmas Pop-Up Bazaar taking place this Saturday and Sunday, Dec. 21st and 22nd, brought to you by the Paperboat Collective, with Goa Streets as Media Partner. This is going to be an amazing two days of fun and merriment, with shopping, workshops, family activities, drinks, entertainment and more, with part of the proceeds going to Child's Play India, helping disadvantaged kids through music. We hope to see you there!
Each week, Goa Streets brings you comprehensive listings on everything there is to see, do and eat in Goa, and each week we strive to live up to our promise of providing groundbreaking, world-class journalism, written with style. We hope you enjoy reading our content as much as we enjoy producing it. And we take this moment to wish all of our readers, both in print and on www.goastreets.in, a happy, healthy and meaningful Christmas!
The Goa Streets Team