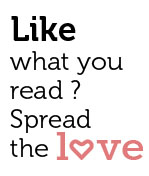 Share
Full Steam Ahead
The Caravela Cafe and Bistro Is A Panjim Gem
In a state famous for beaches, pharmacy hippies, churches and partying, it's something of a secret that Goa's capital is actually one of the quaintest cities on the subcontinent. This is due not only to the Indo-Portuguese-inspired architecture and breathtaking riverside setting, but also to the plethora of hidden treasures in its alleys and by-lanes, many of them offering delectable nibbles.
One such gem is the Caravela Café and Bistro, located in Panjim city, just off 31st January Road, on the same lane that plays host to Venite Restaurant and several tiny lodges and other businesses. The café is part of the Caravela Homestay, a B&B (bed and breakfast) place, with 12 rooms housed in two Portuguese-era heritage buildings. The 24-seater café is right on the street, barely 50 metres from the casino jetty, allowing for the many visitors to Fontainhas' heritage precincts to simply stroll in. I drop in to have breakfast, and get to chatting with Carlos Noronha, a young Panjim-based lad with a degree in Commerce, who runs the café.
"We wanted to name the place after my aunt Carmita, but she wouldn't hear of it," relates Carlos. "So we named it The Caravela. Later we came to know that in the pre-Liberation days there was a café called Caravela near where the casino jetty now stands."
The menu sports a goodly choice of teas, coffees (the Italian Lavazza brand is prominently displayed around the place), juices and eggs, omelettes, cornflakes, soups, various sandwiches and even chocolate éclair among the desserts. There's a vegetarian breakfast for 180 rupees. I choose the non-veg 'All Day Caravela Breakfast', comprising two eggs (fried or scrambled), two frankfurters, a slice of ham, a strip of bacon, baked beans, a small juice, a cup of coffee, toast, butter and jam. All this for 250 rupees. This breakfast sounds like it could keep me going all day, indeed. But what the Caravela café really means to say is that they serve this breakfast all day!
"We opened the homestay and café on 26th February this year," says the soft-spoken Carlos. The homestay is doing well, most of the rooms are occupied. And here we do around 7 to 8 tables a day, so far. Our café is open from 8 am to 8 pm."
My breakfast arrives, simply but tastefully laid out on white crockery. As I dig in, I gaze upon the murals on the walls—cartoons of cheery chaps having breakfast (of course), and a pretty detailed painting of a caravela ship (naturally). They are the work of artist Bianca Figueiredo e Menezes. There are some elegant ceramic art items from Marcou's Artifacts at the shop window. Marcou's is a venture by the talented Fanquito, Francisco Martins of Goa's award-winning Carnival and Republic-Day-floats fame, and Anil Counto, a well known Goan businessman.
"We get a lot of locals after Sunday Mass, they go for the All Day Breakfast. The soups too have been a favourite in the rains. And many take away the chocolate éclairs," beams Carlos. "We plan to introduce pizzas, pastas and salads in the coming months."
Carlos Noronha
"Going the Italian way?" I ask.
"Not really. I would say we have a more of a Mediterranean feel," Carlos replies. "We use olive oil for our salads and soups."
Good old Google tells me that a caravel is a 'small, highly manoeuvrable sailing ship developed in the 15th century by the Portuguese'. The lateen sails gave her speed and the capacity for sailing to windward. The All Day Caravela Breakfast has indeed given me enough wind in the sails to cruise through half the day. I give Carlos a thumbs-up and step out into the quaint old Fontainhas quarter, heading back to the bustle of Panjim city.
The Caravela Homestay, 31st January Road, Panjim, Goa.
Phone: 0832-2237448, 9860089254.